Karl Lagerfeld turns on the tap of his imagination.
Running water is sparkling, effervescent… It's a life-giving force – no water, no life," said Karl Lagerfeld as the flowing water and the flow of clothes both came to an end at the Chanel show at the Grand Palais in Paris.
Not since the designer celebrated the 90th anniversary of Fendi, and his 50th year as its Creative Director in front of the Trevi Fountain in Rome last year, has Karl turned on the tap to such gentle clothes. They were shown on a runway bordered with trees.
To make the display credible – and perhaps to protect a million dollars-worth of upscale clothing – the designer used protective plastic as a fabric medium of the moment, covering clothes and accessories. It turned out that tweed and transparent materials were a fine fit.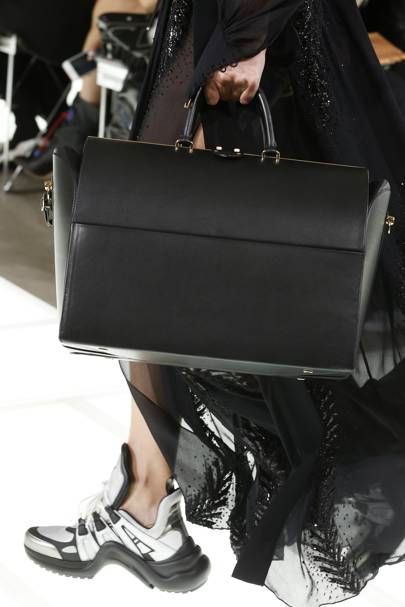 From a distance, the Chanel shows have become more and more like fashion spectaculars. July's couture presentation was focused on the Eiffel Tower. This show had a Niagara Falls of water streaming over walls that looked rock-solid – until they were revealed backstage as a set built on a vast wooden wall. Behind it, Karl greeted Cindy Crawford, one of the original supermodels of the Eighties and Nineties, and her daughter Kaia Gerber, who walked the country-style runway, as did Karl's godson Hudson Kroenig.
What singled out this show was a use of colour that seemed to have been filtered through a blue sky and green waters, producing head-to-toe colour schemes that gave a fillip to the young, fresh clothes. As the show progressed, there was a move towards beachwear in the shade of an azure sea.
"I spent my childhood on a narrow piece of land between Hamburg and Denmark," the designer explained. "When I was a child I was sent to the island of Sylt, where there is the purest air. So clean. You come back the next morning and the landscape has changed. The North Sea in that area, I can tell you, is very noisy."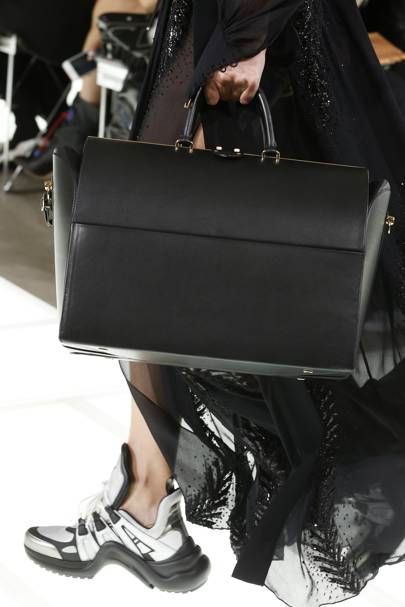 In that spirit and working with the Chanel team, the show had water-inspired fabrics with refracted effects in finely knitted nylon, each edged with pearls to give an iridescent shine.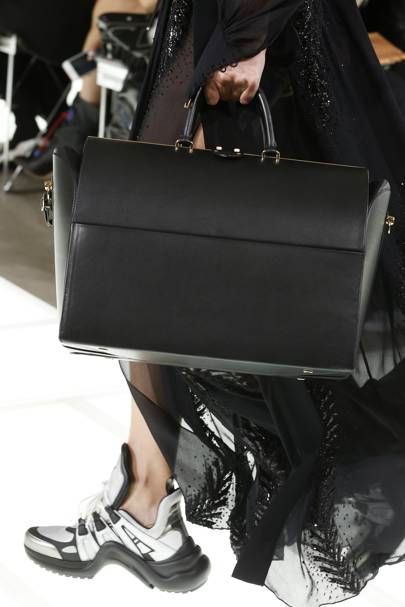 With that sense of freshness, the overall effect was sporty: mostly short hemlines, with occasional trousers, bared midriffs and thigh-length shorts giving a whiff of summer holiday.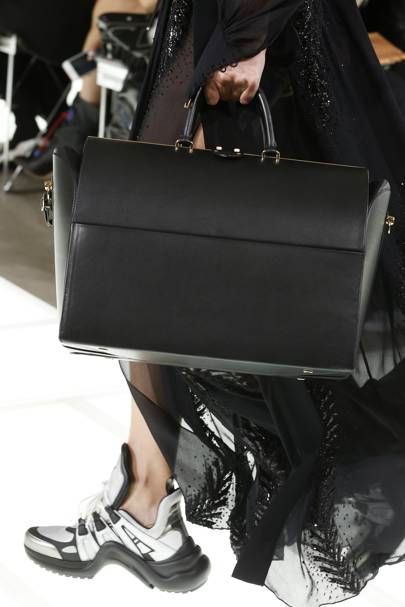 As the Paris sun obligingly came out and lit up the glass cupola, the fabrics caught prisms of light, with the plastic accessories adding an extra sheen from head to toe.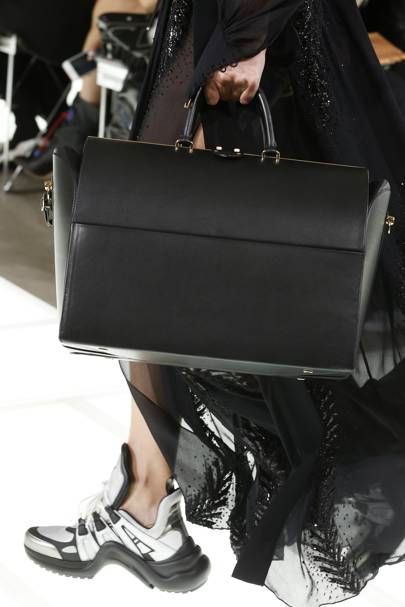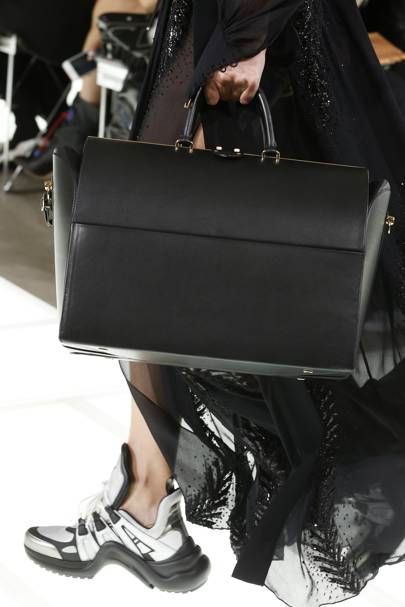 This was not a show to cause a gasp of wonder or stir the heart. Yet it was impressive to see how Karl captures what is happening in the ether. Nature, nurture, and the wild ways of recent weather all seemed to have been worked into a show that was, at the same time, impeccably Chanel.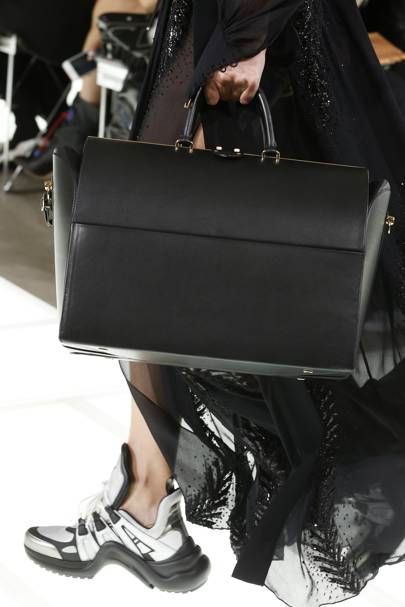 Relacionados
---