The part is greater than the whole when a single person is able to make a difference, change mindsets, lead change.
The part is greater than the whole when a single person is able to make a difference, change mindsets, lead change. This is how sustainability also works: unity is strength, it is a fact, but in unity there is also power. The power to believe and to be resilient, even when all voices unite in denial.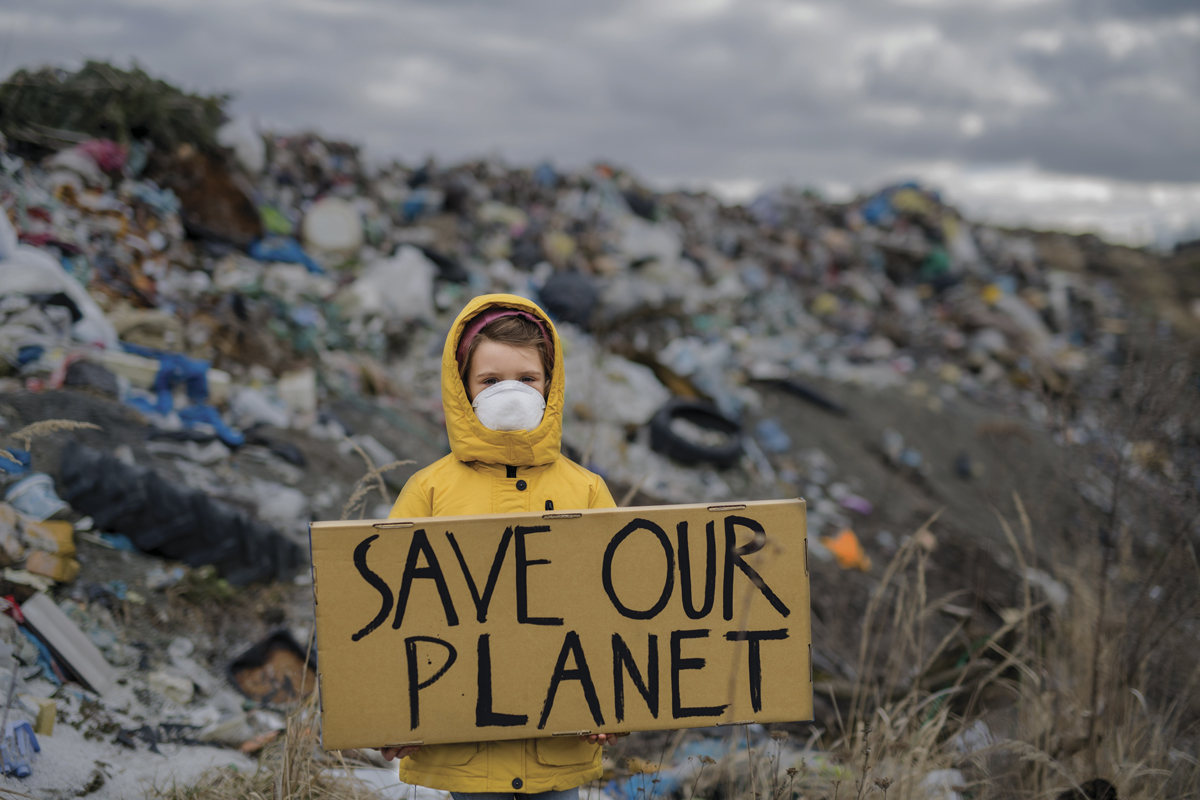 There is an old phrase that says "if you feel too small to make a difference, imagine trying to sleep with a mosquito in your room". The analogy seems simplistic, but it starts to draw the picture of how impactful one can be as an individual. If you still feel powerless or unmotivated to change behaviors just because you think it will be a drop in the ocean, remember names like Nelson Mandela or Martin Luther King, who didn't think about the impact they could have, they just followed their principles, what they considered to be correct, they did the best they could and the rest is History. Perhaps not all of us will arrive to the archives with the same recognition as these references, but that won't stop us from trying - whether for an extraordinary moment, or because we always try to be extraordinary (meaning, as best we can and true to our principles, even against all adversities), even if it only means being impactful for a person or for a cause, the reward, with greater or lesser magnitude, greater or lesser visibility, will come.
For instance, the following examples may sound less than a Mahatma Gandhi to you, but they were crucial individuals in different areas to change the way we live and behave today. Others will have made a difference because, in a millisecond, they made decisions that saved countless people. Sometimes it's a matter of opportunity. Sometimes it's a matter of decision. Often, almost always, it is a matter of believing that we are not just one more.
As is the case with Irena Sendler (1910-2008) who, during the Holocaust, saved 2,500 children from the Warsaw ghetto: Sendler, an administrator at Poland's Welfare Administration, used her status to provide food, clothing and medicine for families in the ghetto, obtaining as well passports with fictitious Christian names for the children and persuading families to take them in to save them from certain death. The records were buried in jars under an apple tree in a neighbor's backyard. There were 2,500 names listed there when Irena unearthed them - after the War, after being tortured by the Gestapo, after being saved from a death sentence at the last minute when a member of Zegota (the Polish Council for Aid to the Jews, of which she was a part) bribed one of the agents to release her. In 2007, she was nominated for the Nobel Peace Prize.
As is the case with Gabriela Mistral (aka Lucilia Godoy Alcayaga, 1889-1957), Chilean poet who took advantage of her international recognition to leverage the right to education for all social classes. Diplomat and humanitarian, she was the first Latin American writer to win the Nobel Prize for Literature (1945).
As is the case with Martha Gellhorn (1908-1998), a journalist and writer considered one of the greatest war correspondents of all time. In one of the many conflicts she covered, she forged documents to enter the war zone of the Spanish civil conflict and focused her stories on its impact on human beings rather than the usual war strategies, helping to expose the worst of human suffering and the horrors of war to the public.
As is the case with Kelly Passek, from Virginia, USA, a librarian who, in 2020, had the idea to have books delivered to children's doors by drone, during the quarantine. Or the case of Omari Anthony Nyaega who, in 2012, at just 24 years old, saved 35 orphans from a violent attack with machetes at his mother's orphanage in Kenya. The young man was even hit in the face, but he prevented dozens of children from perishing at the hands of the invaders.
As is the case with Swedish Nils Bohlin (1920-2002), a mechanical engineer who invented the three-point seat belt, saving thousands of lives over the years after sharing his invention with his Volvo colleagues in 1959.
As is the case with Nellie Bly (or Elizabeth Cochran Seaman, 1864-1922), a multidisciplinary professional with a proven track record in journalism and philanthropy. Her journalistic work helped show the horrific conditions in US mental health institutions in the late 19th century. By pretending to be mentally impaired in order to be institutionalized in the infamous Blackwell's Island Asylum, she managed to write about the unspeakable conditions of her experience - which she published in a report entitled Ten Days in a Mad-House, triggering a revolutionary ripple effect in the improvement of practices and treatments concerning mental health. The process was lenghty, but her contribution as a fuse was imperative for it.
As is the case with Tank Man, the nickname of an unidentified Chinese man, immortalized in a photograph that shows him in front of a line of tanks, in Tiananmen Square, Beijing, on June 5, 1989, forcing this armed convoy to stop and consecutively preventing the tanks from continuing on their way. The heroic act took place a day after the Chinese government violently repressed peaceful protests in said square (titled the June 4th Massacre, several civilians were murdered in this demonstration whose purpose was to draw attention to the population's unemployment and difficulties, as well as corruption within Government), and the individual even climbed the tank and talked to its driver.
As is the case with many others who changed the world and the way we live for the better, nowadays, through their more or less visible intervention. If you want to remind yourself of a more recent name, you might think of Greta Thunberg, who set the tone for Fridays for Future. But your contribution doesn't need to mean a hashtag: just don't let yourself get carried away by the feeling of being the only one. Just as a vote can make a difference, your effort can save the planet. In sustainability, as in almost everything else, every gesture counts as a call to action.
"One person can make a difference and everyone should try," said John F. Kennedy. Barack Obama assured that "change will not come if we wait for someone else or some other time. We are the ones we've been waiting for. We are the change we seek". Jane Goodall also advocated it: "What you do makes a difference and you have to decide what kind of difference you want to make." And who could forget Steve Jobs' iconic phrase, "the ones who are crazy enough to believe they can change the world will be the ones to do it"? Edward Everett Hale also saw power in unity: "I am just one, but I am one. I can't do everything, but I can do something. And I won't let what I can't do interfere with what I can."
"I alone cannot change the world, but I can throw a stone into the water to create a ripple effect," said Mother Teresa. This is the heart of the butterfly effect. Mine, yours, each one's. Ours, everyone's.
Part of the No Comments issue for Vogue Portugal, published November 2021.A versão portuguesa, aqui. 
Relacionados
---