With half of our faces covered up by the masks that we use every day, the eyes have a new role to play in the way we express ourselves. And so does the way we care for them.
With half of our faces covered up by the masks that we use every day, the eyes have a new role to play in the way we express ourselves. And so does the way we care for them.

© Photography by Sebastian Hilgetag. Hair and makeup by Julia Firefly.
© Photography by Sebastian Hilgetag. Hair and makeup by Julia Firefly.
"I know you can't see it, but I'm smiling behind my mask." In the limited number of outings post-quarantine, no matter the occasion or place, history seemed to repeat itself. From the observation that this is how it is now to the prediction that this is how it's going to be for a very long time, the strange feeling that you get from not seeing somebody else's smile took over ever every conversation about the new normal we are living in. In the space where we were (are) obligated to keep half of our faces covered, the sense that something is missing, something so essential to our interaction with the person standing in front of us, to our connection with the person standing in front of us, was (still is) as clear as daylight. The smile, as Jacey Fortin put it in a New York Times article, is "a small but important social lubricant". In anxious time, she argued, "we may want to put neighbors, mail carriers, store clerks and others at ease with a casual smile. But if smiles can't be seen, how do you greet people? How do you reassure them? How do you flirt? Are there workarounds – a squint, a head tilt, a raised eyebrow? It's a conundrum that is stumping many people who want to be socially responsible and friendly". As much as we practice the famous Tyra Banks "smize" in front or the mirror, and as much as experts say that yes, you can see if someone is smiling behind the mask, there is still some truth in the words written by author and journalist Belinda Luscombe: "We have lost our favorite communication gizmo just when we need more ways to connect than ever." What we have gained, however, is the assurance that the top half of our face becomes incredibly important when we can't see the rest of it – and that our eyes (that is, or our eyes, our eye contour and the way we care for our eye contour) have never been so observed as they are now.
A delicate matter
For Blanca Porto, a doctor specialized in aesthetic medicine and antiaging treatments at Secret Beauty, in Lisbon, "the eye contour is having a moment" – and the treatments her clients are asking for are proof of that. "We are putting more botox," she says, explaining that people are looking for more treatments designed for the eye area. "Because what we are showing now, with the masks, is our forehead and our eyes." Eyes that, as Blanca Porto puts it, need all the attention they can get. "First, the skin is much more delicate and has less sebaceous glands," she explains, saying that the eye contour area also has a smaller amount of collagen and elastin. "Secondly, we have the orbicularis oculi muscle, responsible for when we move, when we express ourselves, when we smile, that creates a dynamic wrinkle more easily." Speaking of the eye contour is speaking of a delicate and sensitive area, highly vulnerable to dehydration, sagging and the first to not only show signs of fatigue, but also of aging – in other words, and for all the discussion that there may be in the industry, speaking of the eye contour is speaking of an area that need a tailormade treatment. The why, says Blanca Porto, is the fact that the skin we have there is "special" and "different"; unlike the T-zone where, normally, the skin is thicker, "in the eye contour we are going to see a thinner skin, a fragile skin, and it's important to care for it in a very specific way". Besides that, she recommends, "whatever is done in the eye area should be done around the mouth, as the orbicularis oris muscle creates those sort of barcode wrinkles. These are two areas of the face where wrinkles are easily formed".
Taking about the most common worries when it comes to the eye area, Blanca Porto starts by saying that there are many. "One of them can be the color of the under-eye, or the color of the lids, which can be darker," she states. "For me, when it comes to color, there is nothing better than carboxytherapy, since it's going to oxygenate that area, and the CO2 will help drag the pigment that is placed there and that is responsible for that darker, heavier color." When it comes to a deep under-eye circle, Blanca Porto says that a hyaluronic acid treatment is indicated, but notes that this hyaluronic acid must be a specific one, in order to avoid serious problems. If the concern is the under-eye bags, then hyaluronic acid is out of the picture. "You have to do a good diagnostic", she says. "I think I take more hyaluronic acid then the one I give. If the under-eye has the right treatment, everything is great; if not, there can be some serious problems". Crow's feet are another concern, she says, and one that can only be solved with botox. As for daily care, the doctor specialized in aesthetic medicine and antiaging treatments recommends approaching it the way you do with your entire face. "Cleansing the eye contour is the same as cleansing the skin on your face; you should never rub it, and you should always treat it with delicacy and care, precisely because the skin is more delicate." After the area is fully cleansed, "you apply your eye serum and then your eye cream", with "circular motion around the eyes, doing a little lymphatic drainage and pressure, both in the inner and outer angles". And for those who wake up with puffy eyelids, Blanca Porto shares a trick: "Prepare a concentrated chamomile tea, let it cool down, soak two cotton pads in it and put them in the freezer. The next morning, when you wake up with puffy lids, place the cotton pads on the eyes and let them sit there for two minutes. Since the cold will do a vasoconstriction and chamomile is anti-inflammatory, this will help with diminishing the inflammation. It's an amazing trick." Apart from the anti-inflammatory action, Blanca Porto recommends looking for a draining and brightening eye product, and keeping vitamin K – a vitamin that she describes as very interesting for the eye area – under the microscope.
Looking past the (skincare) horizon
While Blanca Porto doesn't shy away from stating that the eye contour must be treated in a different way, pointing out the importance of looking after the wrinkles, dark circles and bags that easily take over the area and give us the infamous "tired look", she also emphasizes that "now is the moment for Portuguese women to bet on eye makeup". "A little goes a long way when it comes to eye makeup," she says. "In Spain, when he had the 2008 crisis, there was an increase in red lip pencil sales. We use that a lot and we needed to feel good about ourselves. It's a little bit of self-esteem. Right now, lipstick sales are down, but mascara, eyeshadow, eye makeup in general, sales are rising."  The trend seems to be just that: interviewed by The Independent, Jenni Middleton, director of beauty at trend forecasting company WGSN, explained that the increased use of face masks is expected to have a prolonged impact on make-up sales. "As the eye becomes the focus of the face, it will also become the focus of the make-up bag, with mascara, eyebrow kits and pencils, eye shadows and eyeliners uptrending," stated Middleton. With searches for "eye shadow looks" skyrocketing on Google since the beginning of the lockdown, and brands like Bobbi Brown confirming a 63% boom in eyeshadow sales when compared to last year (the number was published by Glamour magazine in August), as well as a leap of 55% in mascara, 23% in eyeliners and 55% in eyebrow products, there are no doubts that all eyes are on the eyes.
Translated from Vogue Portugal's Hope issue, out September 2020. All credits in the original articles.Texto em português na edição em print. 
Most popular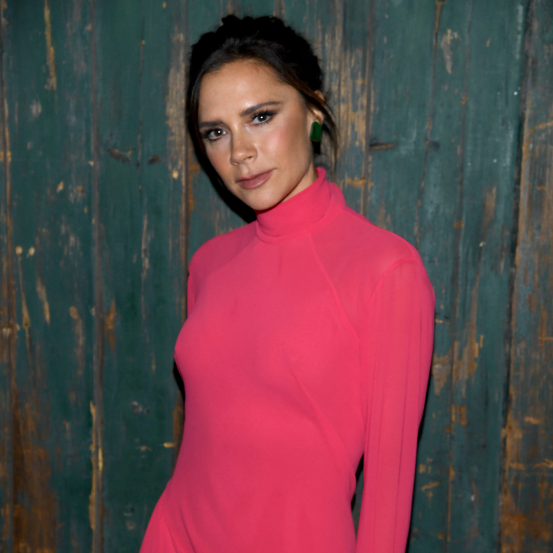 As cinco regras de ouro para uma pele perfeita, de acordo com a facialista de Victoria Beckham
14 Nov 2023
Relacionados
---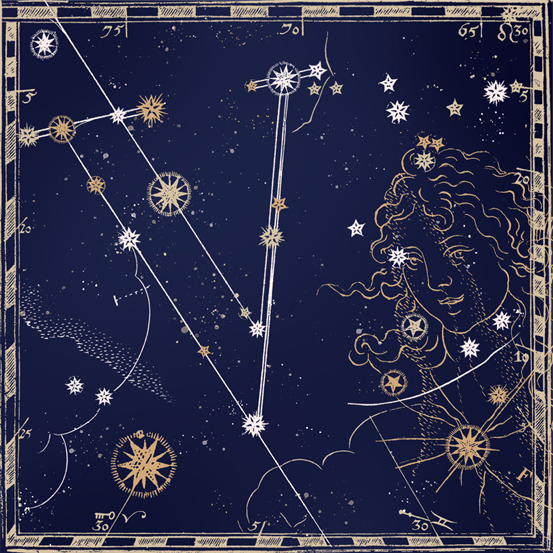 O que lhe reservam os astros para a semana de 28 de novembro a 4 de dezembro
28 Nov 2023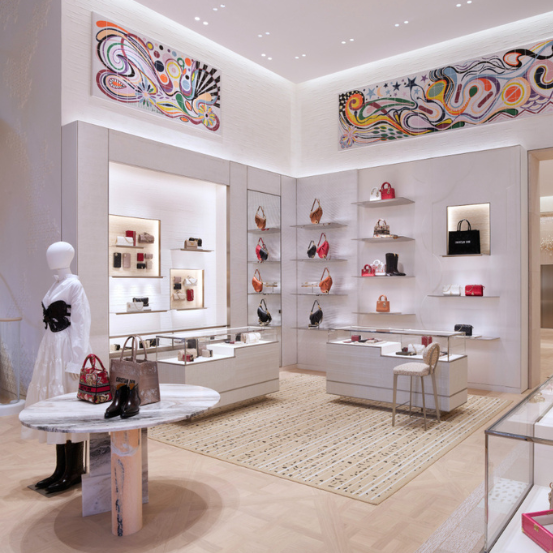 Dior inaugura a primeira boutique em Portugal
24 Nov 2023