Or better yet, tell me more about the days through those that marked them. Those, the underground faces of the '80s, who made their own rules and changed culture, as we know it, forever. Those who, most likely, posed for Jeannette Montgomery Barron in her studio room, at the height of the movement, in New York.
Or better yet, tell me more about the days through those that marked them. Those, the underground faces of the '80s, who made their own rules and changed culture, as we know it, forever. Those who, most likely, posed for Jeannette Montgomery Barron in her studio room, at the height of the movement, in New York.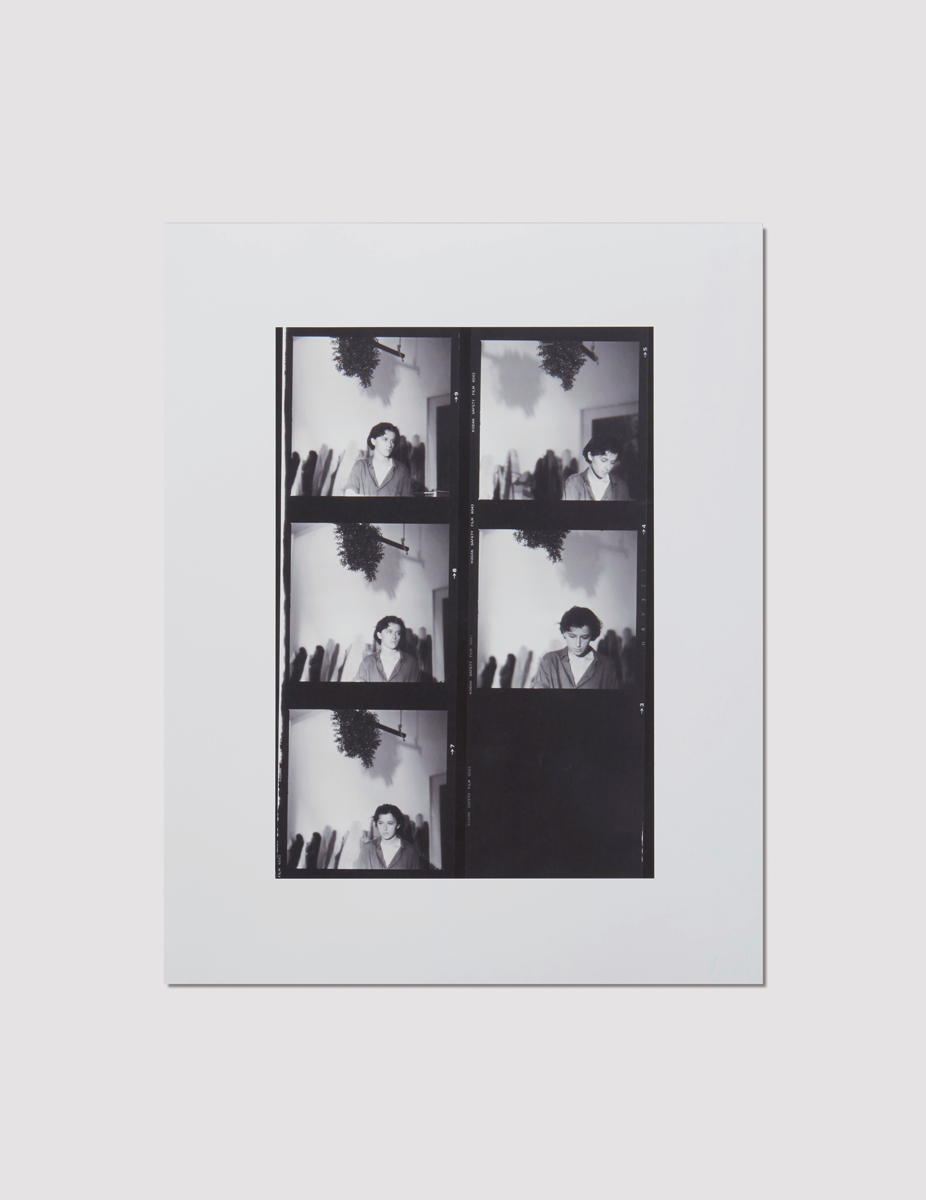 "I'm not sure underground exists anymore. Does it?" This is how, mid-interview, she replies our question, leaving the ball in our corner. Perhaps it will not continue, at least not in the same way that Barron experienced it in the 1980s, when this current of counter-culture was more palpable yet less visible - no filters, no likes, no hashtags, no shares - or, rather, just the necessary ones. There were no social networks to disseminate it, to make it mainstream; to move in the heart of these artists, who dictated culture and questioned the norms of a sleeping society, who experimented, broke rules, surpassed themselves, was to feel History happen: "I never considered myself an insider, although, looking back, I think I was", tells the photographer, with Atlanta as her birthplace, but New York as her address. "Anyway, I had a reputation for being an "OK" person, someone to be trusted. New York was very exciting to me back then, I was still fairly new to the city. When I wasn't photographing, I walked and walked and got to know all of the nooks and crannies of the city I felt was my home. I just loved the place."
Remember: it was the time of The Factory, a meeting place for creative geniuses who wanted something more than just a mundane everyday life. It was the time of Jean-Michel Basquiat and his activist neo-expressionist street art; it was the time of Andy Warhol and the social messages he conveyed behind his Pop paintings; it was the height of Robert Mapplethorpe and his crude and controversial photography; Keith Haring and his graffiti that, visually, had as much appeal as disruption. And Jeannette Montgomery Barron immortalized them all, in portraits as iconic as they are simple. She photographed them without subterfuge, with honesty, without the artistic dimension that always accompanied them, but rather their naked side. Not fragile, but comfortable. Black and white. "All of them [made me nervous], and I'm still nervous before I take a portrait", confesses the 65-year-old artist, corroborating it was notorious you were withessing something that would become part of history, that these were not just subjects for a photograph, eventually lost in the memories of a few – "and I wanted to document as many as I could", she adds. The taste for photography came from an early age. Barron says she started "taking pictures around age nine, maybe a little earlier. First with a Kodak Brownie, then with a Polaroid Swinger and then with many other cameras." At 15, the vice was sealed when her father taught her to develop photos in a darkroom, an experience that changed her life, she confessed in an interview. In 1979, she moved to the city that never sleeps to study at the International Center of Photography and, "in 1982, I met and photographed the artist Francesco Clemente and that opened the doors for me to start photographing other artists". The first big name she photographed was Willem Dafoe, "just before he became a big star. It was on the set of the movie The Loveless. I was the photographer of the stills".
Cindy Sherman was another of those names that marked her body of work and the most recent to also join a series of publications on Jeannette Montgomery Barron's photography. Cindy Sherman: Contact is the 16th work in a series of books and editions that serve as an archive and testimony to Barron's long career. And this one that arrived in July 2021 couldn't fit better in an underground theme. Sherman, known for her cinematographic self-portraits, in which she constantly changed in favor of an imaginary character, a representation of social archetypes, a disguise for someone who was not herself although she served as a model, appears in this portrait of Jeannette completely stripped of the props that commonly punctuated her photography with a bizarre edge. In one of the interviews she gave about the release, Montgomery Barron says to Dazed that she doesn't even remember "how I got Cindy's contact", but on Halloween night in 1985, she got into a taxi to downtown New York to find herself with the photographer. In that large loft, decor filled more by the adornments Sherman normally wore for her photos than anything else, Cindy stripped off the theatrical makeup and wigs and personas that characterized her, curiously, on the night of disguises par excellence. "Cindy Sherman's photos were mostly about transforming yourself into someone else. And that was why a lot of people originally moved to New York, myself included," Jeannette told Another magazine. The result was one of the most iconic photographs in her portfolio, now multiplied by 40 black and white images, all published in a limited edition of 400 copies, courtesy of NJG Studios. "Every frame from this photo shoot is in the book, including the prototype launch signed by Cindy. Nothing was left out", assures the author, revealing that the ping-pong process - "one person launches an idea and the other reacts to it" - via Zoom was what was necessary to reach the final product: "[Cindy Sherman] was a choice that Nick Groarke and I made (NJG Studio). My portrait of Cindy, the only one that's been seen until now, is one of my most popular and in some great museum collections."
Although her body of work is mostly recognized by the portraits (and the subjects that appear in them), her point of view has always had an underground feel: the series of mirrors, table tops and Italy show her eye for details that usually are under the radar of the common passerby, but she's able to turn into the focus in her images. Mirrors, for example, despite never appearing in them, are her form of self-portrait: "My photographs of mirrors are self-portraits, the mirror is a stand in for me and my mood on a particular day. The iPhone freed me up to take photographs of Table Tops and of Italy. The phone is always with me and the quality of the images is great. Without the phone I probably would have missed these shots because I don't carry a camera with me all the time. With the Table Tops, I love that anyone can make up their own story to go with the image; who was there, who will be sitting there soon, what was the conversation at the table and what was eaten? For my photos of Rome and of Italy, I always found it daunting to photograph a place that's been photographed to death. So I focused on the details that most people don't look at.  And those details are what I've always looked at."
And she had plenty of time to register them all: different tools, the same irreverent vision. She says that her children keep her up to date with the news of the c21st entury – "The internet and the availability of researching and seeing images whenever I want" was one of the best things of modern times, she tells us – and that she's not a big fan of filters, when we talk about social media. "And please, banning nipples?! It's ridiculous. Don't we have other more important fires to put out?" We do, but we also have a society more saturated with the mainstream, which perhaps no longer feels the disruption in the same way that Jeannette Montgomery Barron witnessed it and recorded it, albeit silently, with her "Hasselblad and TRI-X or Ilford film" cameras in 80's.Can one be impactful in the same way you were at that time, in an era of social media and massive scrutiny? "Honestly, I think it's the same these days. But the stakes are just higher."
Originally translated from the Underground Issue of Vogue Portugal, published October 2021.Full story and credit on the print version. 
Relacionados
---