Here it is, your fashion trends from the New Beginnings issue.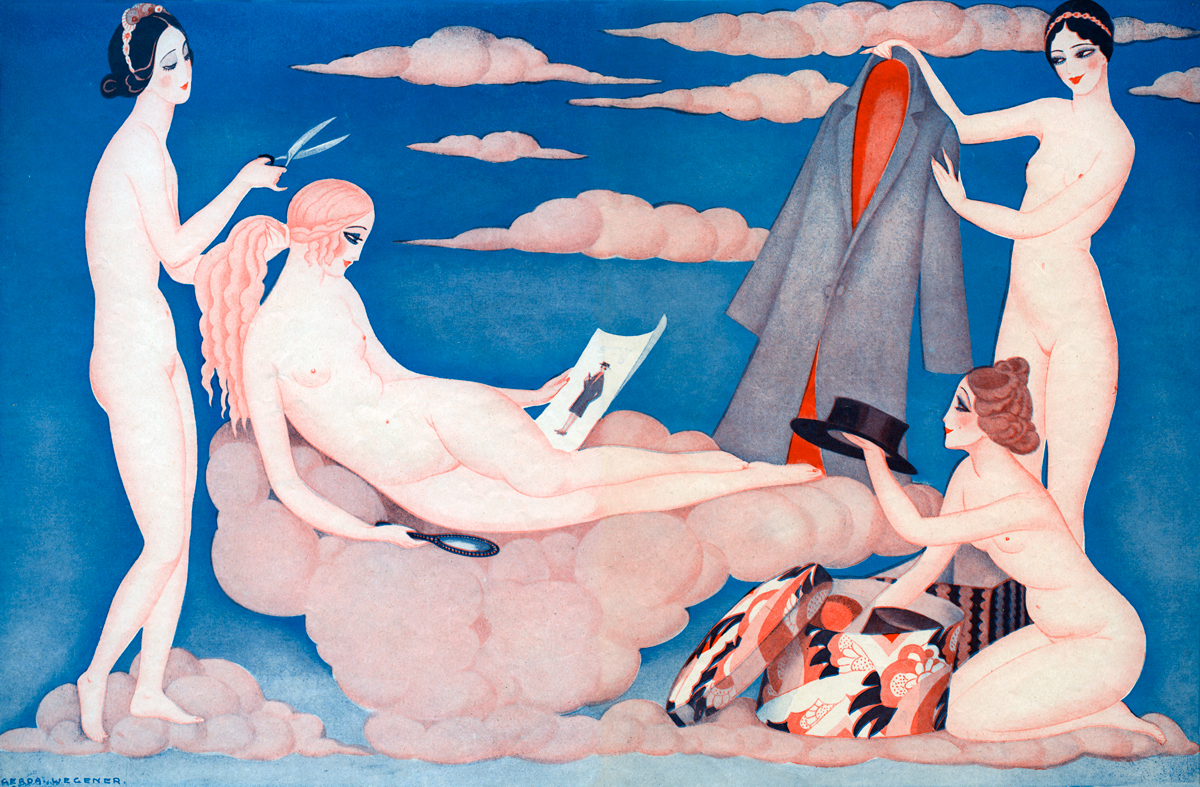 Illustration by Gerda Wegener
Illustration by Gerda Wegener
Roaring new 20's
It's been 100 years, it's true, but the good news is that we can live them today at any time. To the sound of Josephine Barker or reading an F. Scott Fitzgerald, we can imagine ourselves in an Art Deco scenario with a flapper look and get out the door with everything we deserve: feathers, long necklaces, glitter, sequins. Call us crazy.
Tutti-Frutti
The legend says that in the end of the rainbow there is a pot filled with gold and whoever finds it will get an unmeasured fortune. Vogue went out to seek and found something better: a treasure of pieces and accessories of a thousand colors that bring the guarantee of joy even on the gloomiest days.
Spandex Woman
If you're looking for a hero that has a rebel, fearless, optimistic spirit and a figure to die for, you're clearly on the right page. After all, superheroes don't just live in Marvel - and not just in your wardrobe - and Vogue proves that they exist inside each of us. Women are the true warriors in disguise of common mortals and they often just need the right look to unleash their superpower. Often, even with no cape. Other times, with.
Admirable Snowoman
Not Abominal, Admirable. Not Man, Woman. Not Snow, but this winter it will look like it. The cold season channels Yeti in volume and padded and fur and wool and gloves that we want in extrawarm version and/or extra large. It's the classic case of if we don't go to the mountains, the mountains come to us.
Lady Mix-a-Lot
There are so many patterns we like and remind us of special places from our childhood. There are so many pieces that we like and seem to make no sense with so many others we love to wear. So many times we'd like to have it all - and this trend matches such indulgence. This winter, we say no to censor in styling and allow ourselves to everything - when it comes to mix matching fabrics. For sustainability and good reason.
Originally translated from the New Beginnings issue, published September 2021.Full credits and stories on the print issue.
Relacionados
---