Denim will never die and it has been around for centuries. When in doubt, take a look at what you're wearing today. Or the outfit you chose yesterday. You can also make a tour of your wardrobe. Or take a look at the people you meet on the street. How can one even question the end of the most durable material in history - in theory and in practice?
Denim will never die and it has been around for centuries. When in doubt, take a look at what you're wearing today. Or the outfit you chose yesterday. You can also make a tour of your wardrobe. Or take a look at the people you meet on the street. How can one even question the end of the most durable material in history - in theory and in practice?

The 80s and 90s went by and, until then, the actress Brooke Shields was only the nymphet of The Blue Lagoon (1980) and Kate Moss was nothing more than an illustrious and ultra thin unknown person with pretensions to be a model - and, everything pointed to little or no potential to succeed in the fashion world. After all, the catwalks of the 90s were filled with the sensual curves of names like Cindy Crawford, Claudia Schiffer or Naomi Campbell. Until - because it is in the twists and turns that the great stories unfold - Calvin Klein, American stylist with new ideas and an immense interest in taking risks, decides to put, both one and the other, in the spotlight of his jeans campaigns. At just 15 years old, the actress who would make everybody aspire to live on a desert island, in the best "love and a cabin" style, lent face and body to what would be the first of many campaigns by Calvin Klein Jeans. Photographed by Richard Avedon (1923-2004), the actress only (and it was more than enough) wore a pair of jeans with the Calvin Klein label. Accompanying the image, a headline that said: "Do you want to know what stands between me and my Calvins? Nothing." Sizing the success of that controversial campaign - whose television ad was even banned by ABC and CBS in New York -, the American designer bet, about a decade later, on a new campaign that would shake up the industry. The star, this time, would be Kate Moss, the skeletal girl and, in a way, weird (according to the standards of the time), with a délabré look that sparked little no desire at the time.
Today the stylist tells us that Moss had been chosen at random, since, in reality, the one who Calvin Klein really wanted to star in his campaign was the French actress and singer Vanessa Paradis. Since she was not available, the fragile figure of Katherine Ann Moss was suggested. In the eyes of Avedon, the man behind the lens, the look of both was somewhat similar. The year was 1992 and Moss appeared, then, in jeans, and only in jeans, alongside the male mannequin Mark Wahlberg, also in jeans, and only in jeans. As with everything that is controversial in this world, Fashion would never be the same from there. Neither would jeans. In parallel, there was an explosion of a trend that would have been considered unimaginable to date, and which ended up being known by the term "heroin chic." Of course, jeans would become one of the essential items of this new, stripped-down look. As a daughter of the 80s and 90s, and a young woman super-attentive to Fashion, I remember, in those days, wanting to copy the backstage looks of the mannequins and designers who, until today, remain the same: jeans - many and of various styles - basic T-shirts, sneakers and / or basic boots. Of course, the history of denim did not begin in the decades described above, but we take a chance at saying that the existence of denim, as the epitome of everything that is trendy, had its birthplace at that moment in Fashion.
Until then, jeans were just tough. Or practical. Or lasting. They were even symbols of rebellion, of female liberation, of all this or none of that. But they were definitely not representative of a cool fashion scene.
The history of jeans goes back to the 18th century when, in Nimes, a city in the south of France, this fabric was first manufactured in an attempt to replicate Italian twill. That's when "serge de Nimes" (denim twill) was born, later abbreviated to denim. However, these pants were not yet the jeans as we know them today. This would only happen a century later, in San Francisco, in the United States, during the years that followed the 1849 gold rush. At that time, a Nevada tailor, Jacob Davis (1831-1908), was asked to make a sturdy pair of pants for a local lumberjack. He had the idea, which was to be brilliantly confirmed, of reinforcing his pants with rivets. Those minimal metallic fasteners - which we still see in our jeans today - proved, use after use, to be extremely long lasting and were therefore in high demand. Davis realized the potential of his product, but he couldn't afford to patent it. It was then that he wrote to his fabric supplier, the San Francisco merchant, Levi Strauss (1829-1902), asking for help. "The secret of the pants is the rivets I put in these pockets," said Davis, believing that he had just discovered something new. In 1873, the United States Patent Office agreed. With Strauss as his partner, Davis obtained patent No. 139,121. In the order, the tailor described his invention as "a pair of pants with the pocket openings fastened on each edge by rivets". Levi's, as the patented pants became known, were made in two fabrics: "cotton duck", a material similar to canvas, and denim. "They [Davis and Strauss] discovered very early that this was the best selling version of jeans," Paul Trynka, author of the book Denim: From Cowboys to Catwalk (2005), told BBC online, in published article about denim The jeans became more and more comfortable, softening with time, and their indigo dye - which means Indian because it is a dye produced in India -, gave them a unique character. 
Indigo does not penetrate the cotton thread like other dyes, but remains on the outside of each thread. These molecules separate over time, causing the fabric to fade and wear out in a unique way. The name blue jeans comes from from bleu de Genes (blue from Genoa), because that was what the Genoese sailors, who imported indigo, called it. "Why did they sell so well?" Trynka wondered. "Because jeans have changed over time, just as the way they reflect people's lives."
In addition to being more durable, each pair of jeans told the story of the worker and his job. Despite this initial explosion, the presence of jeans in the world of casual clothing had more to do with what the jeans came to symbolize, than with their frank utility. Until then, in cities like New York, the jeans remained in the closet - they meant nothing but resistance, ideal for heavy work. It was already after the Second World War that their role changed to another, namely through cinema screens, when they started to be worn as casual clothes. In The Wild One (1953), Marlon Brando incorporates the rebellious spirit with his jeans. Two years later, James Dean sets the same motto on Rebel Without a Cause. In reality, the Hollywood costume designers of those times start to dress all the bad boys in jeans. And the result is visible: everyone wanted to wear the piece that would lead them to embody the spirit of James Dean. Even today, the success Blue Jeans (2012), by Lana Del Rey, reaffirms that formula of success when singing: "Blue jeans, white shirt / Walked into the room you know you made my eyes burn / It was like, James Dean, for sure (...)". Dean and Brando would wear off-screen jeans, too. Both represented a subversive counter-culture - a group of young soldiers newly arrived from the war who rode motorcycles across the United States instead of moving to the suburbs to marry and have children. Wearing jeans was a way of challenging the system, by not conforming. At some point, jeans are also banned in schools, which only increases the fervor with which teenagers embraced them. 
Outside America, the trend was also popularizing. Many of the soldiers established in Europe and Japan during the war were working-class youth from western states. When they were off duty, they wore jeans as a symbol, or a souvenir, of home. The pants represented an easier and happier American lifestyle, the same that Europeans wanted to buy. Throughout the 1960s, jeans began to spread to the American middle class. Protesting university students worn them as a gesture of solidarity with the working class - those most affected by racial discrimination and military enlistment. Jeans were not, however, just a symbol of democratization, but placed different classes on equal terms: they were cheap, resistant, looked good, and did not need to be washed frequently or ironed. Around 1970, at a time when clothes, in general, became cheaper, partly the result of the Third Industrial Revolution, anyone could - and should - constantly wear something new. It was the beginning of the age of consumption. Culture critics spoke of "consumer terror" and "disposable society." Then there was a countermovement on the part of those who fought consumption, whose identifying emblem was worn off jeans. These pants have become a symbol of the return to true, lasting values. The worn off look reached its peak around the 90s, with ripped off pants being purposely features of the grunge look - a perversion of the original, highly resistant work pants. Regarding the strength of the fabric, and to prove it, Josh Le, a microbiology student at the University of Alberta, Canada, carried out a test in 2011, in which he wore the same pair of jeans for 15 months without washing them and then tested its bacterial content. He tested it again two weeks after washing the same pair and found that the bacterial content was the same. "This demonstrates that, at least in this case, the growth of bacteria is not greater if the jeans are not washed regularly," concluded Rachel Mc-Queen, professor of textile science, who accompanied the student in that experience. Today, and as Daniel Miller wrote in his book Blue Jeans (2012), "jeans have become a fundamental and neutral piece of clothing. If you want to show that you are relaxed, if you want to be relaxed, wear jeans". And, after all, there is no season in which denim does not mark its imposing presence - even against all forecasts. 
In 2007, Hadley Freeman, from The Guardian, predicted that denim would reach its end - but it's not the case. The most durable material ever - in theory and in practice – it's proven to be "alive and kicking" when showing up, season after season, in every fashion house, regardless of the size, style or nationality of the brand. In other words, America has long since ceased to have a monopoly on jeans. IRO Paris, for example, is a Parisian brand that was established in 2005 with a small collection of T-shirts, jeans and dresses. Today, the presence of denim is part of its DNA. "Jeans represent an affirmed attitude, a cool and universal style for a silhouette that all women need to have in their daily lives. [Jeans] also represent the liberation of women," explains Anne Amorim, IRO's general communication coordinator to Vogue. The brand also has a very "identifiable model, which has been present since the beginning, in every collection: high waist and slightly wide cut, very 80's. It's a denim that is available in shades of indigo blue, grey and white. This is a cut that reflects the coolness, even a little tomboy, spirit of a woman who does not want to show her curves", says Amorim. And speaking of cut - and if there were ever doubts about the enormous importance of jeans - let us remember that it was due to the skinny jeans launched by Hedi Slimane in 2000, while he was at the head of Dior Homme, that Karl Lagerfeld (1933- 2019) decided to go on a diet. Yes, the czar of the Fashion universe has turned to fitness to be able to get inside a very tight model of jeans. And, if we look closely, isn't that what we all do - or that, at least, we have already done at some point in our lives? Of course it is.
Most popular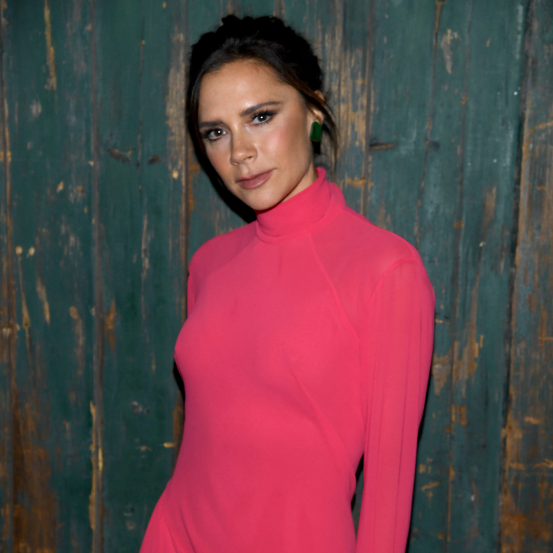 As cinco regras de ouro para uma pele perfeita, de acordo com a facialista de Victoria Beckham
14 Nov 2023
Relacionados
---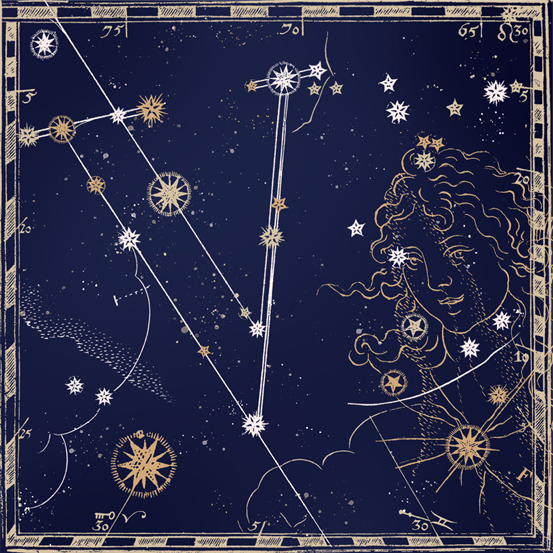 O que lhe reservam os astros para a semana de 28 de novembro a 4 de dezembro
28 Nov 2023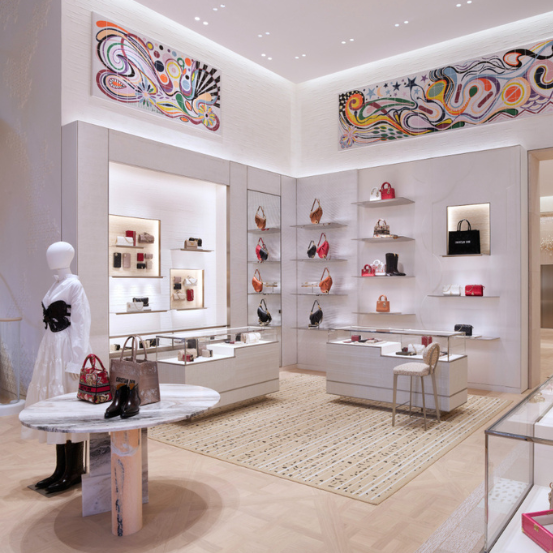 Dior inaugura a primeira boutique em Portugal
24 Nov 2023