All the same, but all different. It is time that sets the difference. Because we can't run away from it, we adapt the beauty regimens to the changes it causes in our faces.
All the same, but all different. It is time that sets the difference. Because we can't run away from it, we adapt the beauty regimens to the changes it causes in our faces.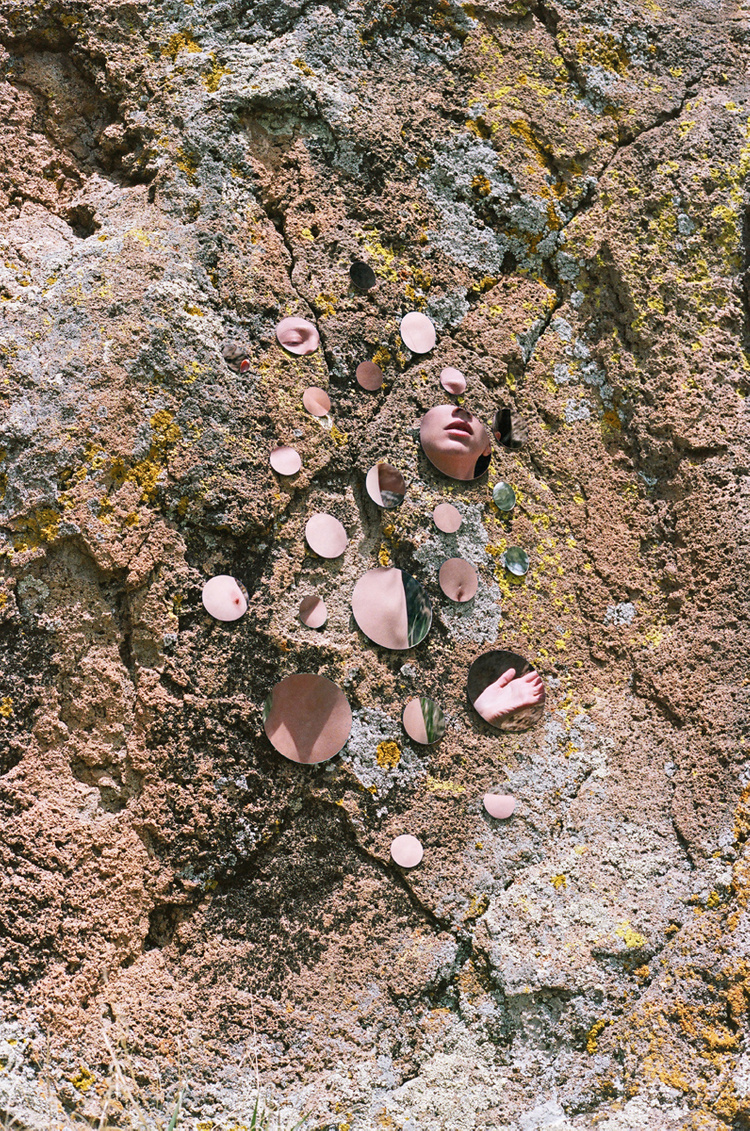 © Synchrodogs
© Synchrodogs
Let's be honest: a 20 year old face isn't gonna need the same love and care a more mature one does, as both won't have the same needs. And no matter how young we may feel, time will bring new challenges to our bodies, and it is in the skin where they show the most. Pimples, fine lines and spots will start coming in sooner or later. Well, rather later. So we need to read, study and understand what the skin needs to be at its best. Be it at 20, 30 or 70 years old, it is never too late to start giving the face what it needs for us to be at the best version of ourselves. We know that an older skin requires more attention than a younger one, but there's nothing like hearing a specialist to know exactly what to do. Vogue spoke to Dr. Luís Sousa Uva, clinical director of Personal Derma, to get the best insider tips.
20s
It's no use to start using aggressive components like retinol so early on. "Because it's a more sensitive skin", it should be cared for with hyaluronic acid, an ingredient that "works like a magnet, it will pull molecules from our organism to the surface of the skin, so it acts like a hydrating factor and helps retain water". Besides being in many lotions and serums, it is also a component used in fillers in some procedures. Alpha hydroxy acids "are usually good for almost every skin type", especially for those that still suffer with acne. The name may be unrecognizable, but you may have detected its initials in some labels - AHA. These are "acids from fruits that have rejuvenating and mark correction properties", like glycolic acid or citric acid. We can't forget peptides - "amino acid chains that increase the protein in the skin" - which are used in lotions and serums to delay aging through the production of collagen.
30s
The academic life comes to an end and it is the beginning of a new chapter, which means more work, less procrastination and a significantly faster and more active rhythm. This means that, in this age, we are likely to have "a very active life, lived outside a lot". Here, it is essential to protect ourselves from the aggressions of the sun with sunscreen. Vitamin C is the chosen component to be a part of the skincare routine of people these ages, whether it's in serums or treatment lotion. More than a vitamin, it's an antioxidant that will act in the prevention of signs of aging, preventing the production of free radicals which damage the skin by extended exposure to UV rays and pollution. Besides, vitamin C "increases luminosity and helps remove some spots, so it lightens the skin" and evens out the tone. This ingredient also promotes the production of collagen, which will leave the skin looking firmer.
40s
As time goes by, the skin will become dryer, since "the peripheral circulation changes and that is very clear". In this phase, there's a greater vulnerability to outside aggression and, little by little, the signs of aging will make themselves seen in the small hyperpigmentation marks and in the fine lines. So we should start using products with vitamin E in a serum or, in cases of greater dehydration, in an oil. This component works in a similar way to vitamin C: as an antioxidant, "it helps protect skin cells from oxidative damage, from pollution and from the sun", by preventing free radicals. Besides, it "reacts to protect, hydrate and minimize redness". This is also a good time to start using hydroquinone, "a depigmenting agent" that acts by blocking "the enzyme that sets off the production of melanin, which gives pigment". This component, which is in treatment creams, will even out the skin tone and clear spots, like melasma build up which tend to happen "after the hormonal changes of pregnancy".
50s
The secret to keep mature skin looking younger and healthier is, according to Luís Sousa Uva, retinol. It's a vitamin A derivative which "acts in the own genetic of the cells, promoting a renewal of the epidermis and increasing the production of collagen". Because it is a component which favours the cellular renewal of the skin, it can be used to even out tone and texture, "improving wrinkles, marks and other problems associated with skin aging, like pigmentation and photoaging". When it comes to its anti-aging properties, retinol makes the face firmer and more elastic - thanks to collagen - and it also reduces the appearance of wrinkles and sagginess. During these ages, retinol is an "important ingredient to have always have in the night cream, especially in the winter time".
60s
In more advanced stages of skin aging, it starts getting more and more difficult to keep it hydrated, especially because it is so hard to maintain peripheral circulation, which is noticeable in the legs, for instance. When the production of collagen starts diminishing, when we're 40 or 50 years old, the face is the first to cry out: the lines become thicker and the face and neck become saggy. During this time, we need "more consistency, a thicker cream to hydrate more". After having spent some time using retinol in lower percentages - from 0,01% even to 0,2% - it is time to start a more aggressive treatment. The serum can (and should) have 0,3% or even 1%, if the skin isn't too sensitive to such high percentages. This component should be in the night skincare routine followed by a thick moisturizer.
70s
The golden years have arrived, the years when work is finally no longer a priority, and we can start truly living for ourselves. With more time and financial comfort, self care can become the main activity from nine to five. In these ages, we can think about "dermocosmetic treatments", if the desire is to go back in time to rejuvenate and restore a more damaged skin. When it comes to care, retinol in high percentages should still be a part of the treatment routine and we can even add resveratrol: an antioxidant found in grapes, berries and even in dark chocolate. This ingredient works in a similar way to the vitamin A derivative, once it inhibits the production of free radicals and promotes the production of collagen, slowing down "the aging process in general". More than that, this is the time to have doubled care with external aggression: we need to "protect even more from the sun and hydrate more", especially with "thicker creams, instead of more fluid ones".
Originally published in the Time issue of Vogue Portugal, from December/January 2021/2022. Full credits and story on the print version. 
Relacionados
---