Wrapping up the shows with Miuccia Prada
In past years, when the MiuMiu show was a landmark moment – as four solid weeks of shows in four cities came to an end in Paris – the ambiance created by Miuccia Prada always seemed sly and surprising.
The set might have been covered in floral wallpaper, as if from a 1950s' maid's bedroom. Or there were perky little coats to suit aspiring Hollywood teen stars, sitting in the front row. Add the venue itself, a building with a French political background, and it all seemed very Miuccia.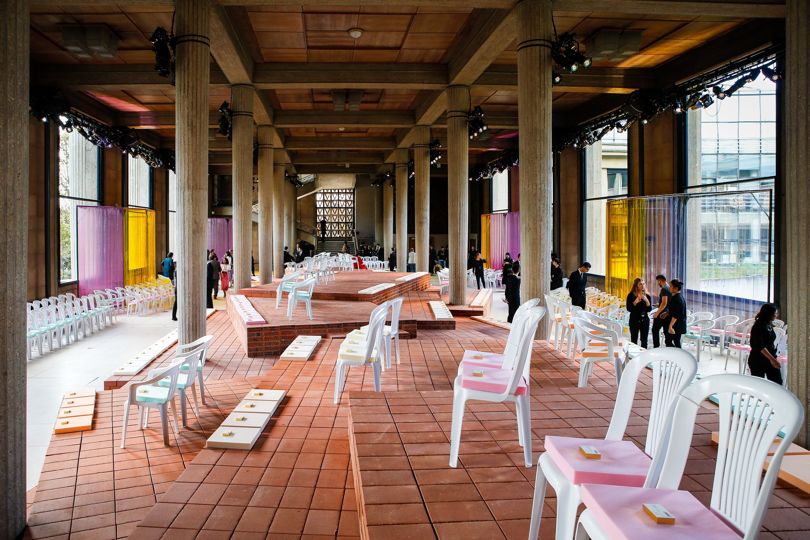 This time round, when Louis Vuitton was closing the last day of Paris Fashion Week with a show at the Louvre museum, MiuMiu's staging had faux wooden pillars, brick flooring, and banal white plastic garden chairs with the name of the guest on pink and tangerine mattress-foam on each seat. The line-up of looks was, well, ordinary, but in a colourful way. As nothing in the Prada world can really be described as banal, let's try another word: wearable.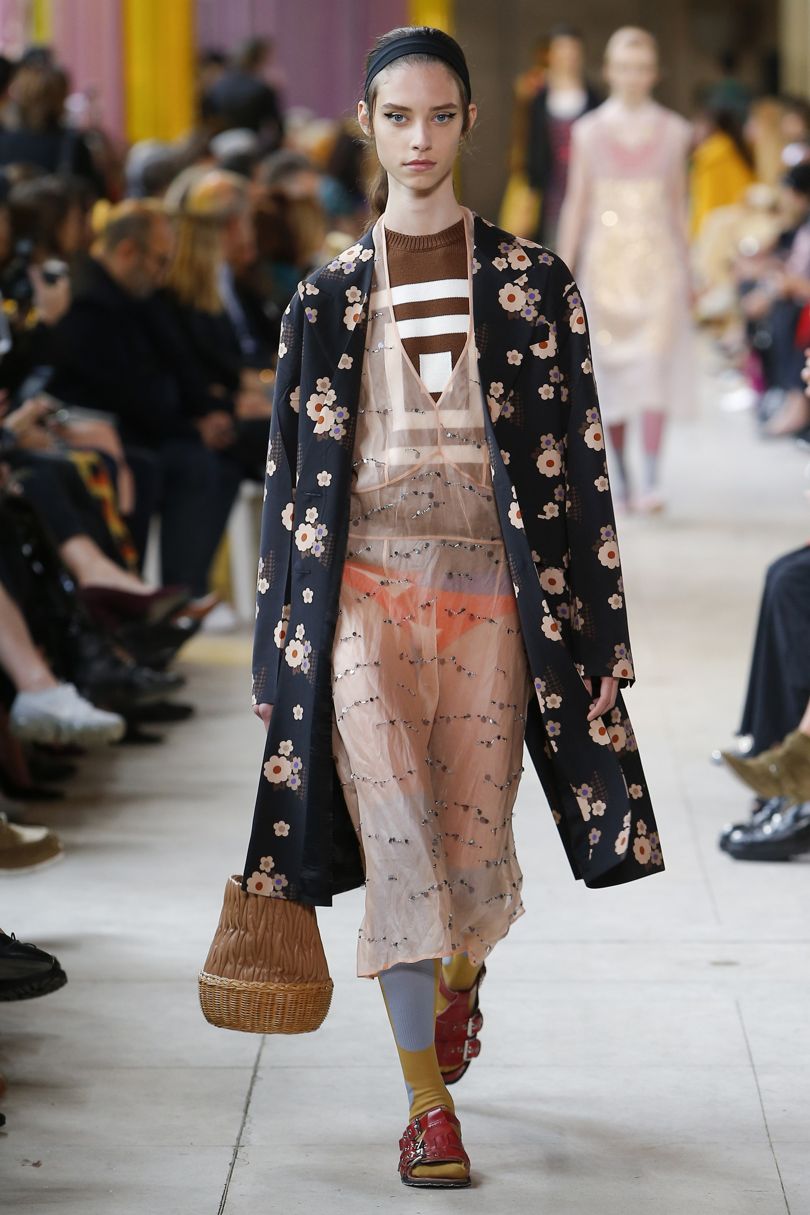 The clothes were practical and stylish, with just a few touches of the MiuMiu spirit when sparky jewellery decorated sleeveless plaid jackets. Another check fabric appeared on a slim dress, or the same lean silhouette was reworked with lacy materials.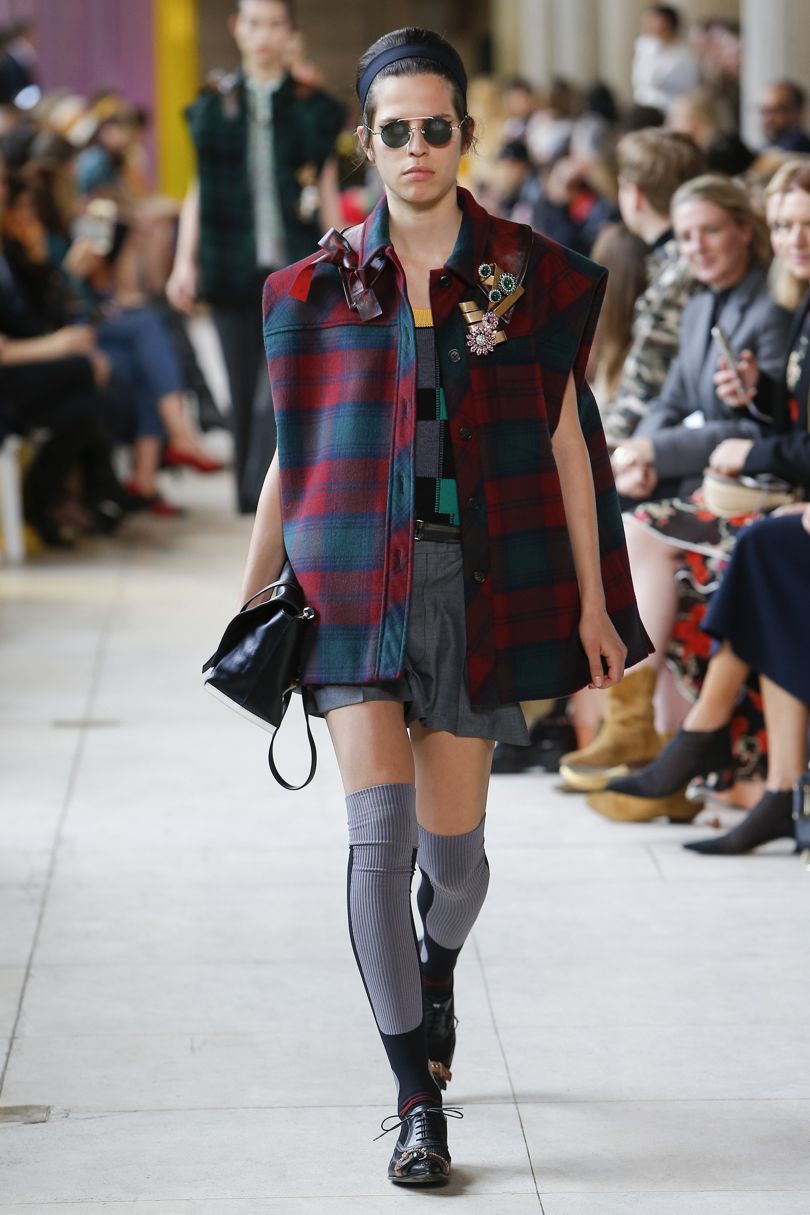 The designer, famed for the ugly aesthetic and sour colours in the 1990s, replaced that urgent energy with geometric lines that formed a grid for flower prints. When that was worked in fine knits, the effect was forceful.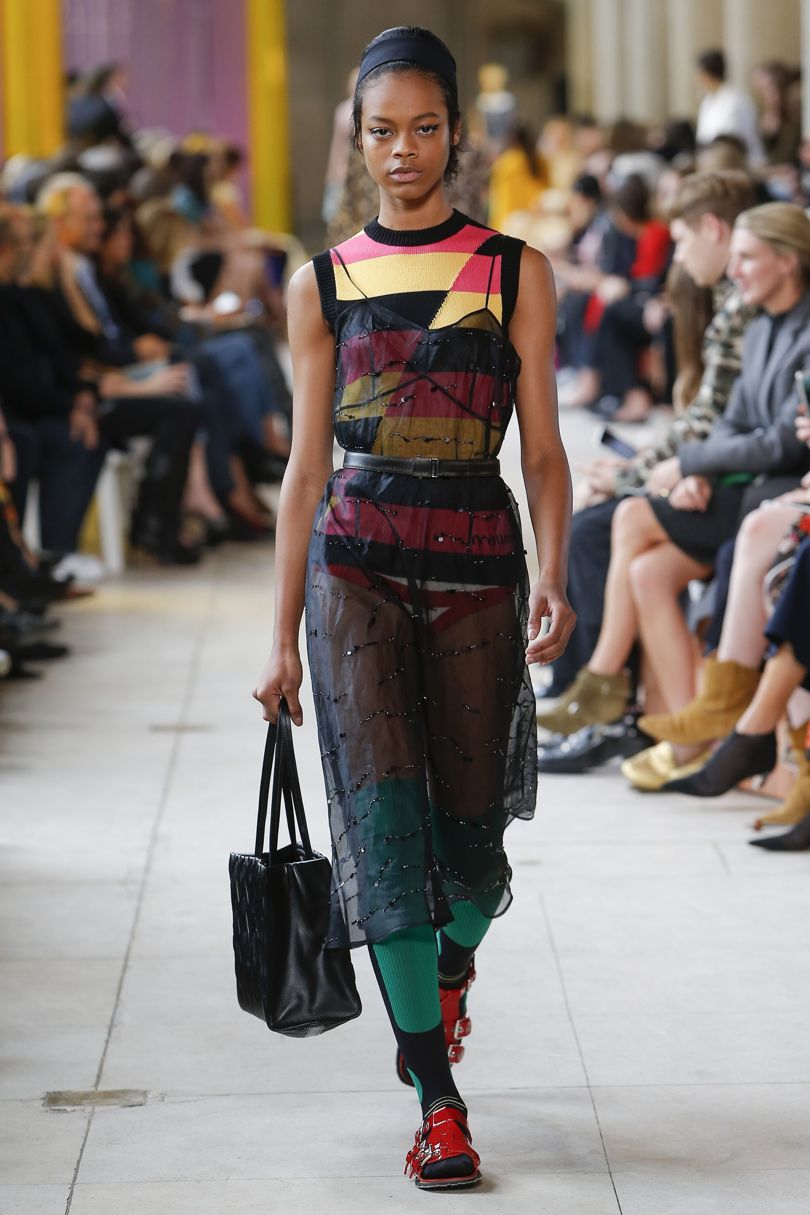 While the music was an intense, even violent, mishmash, the collection was pretty practical and seemed to be aimed at the busy, young, working woman. No harm in that, but like so many designers who were once daring leaders, Miuccia seemed to have found someone to follow faithfully: herself. That is not a bad choice, since things that Prada brought into the fashion world – like knee-high socks and nylon bags – have become codes for her brands.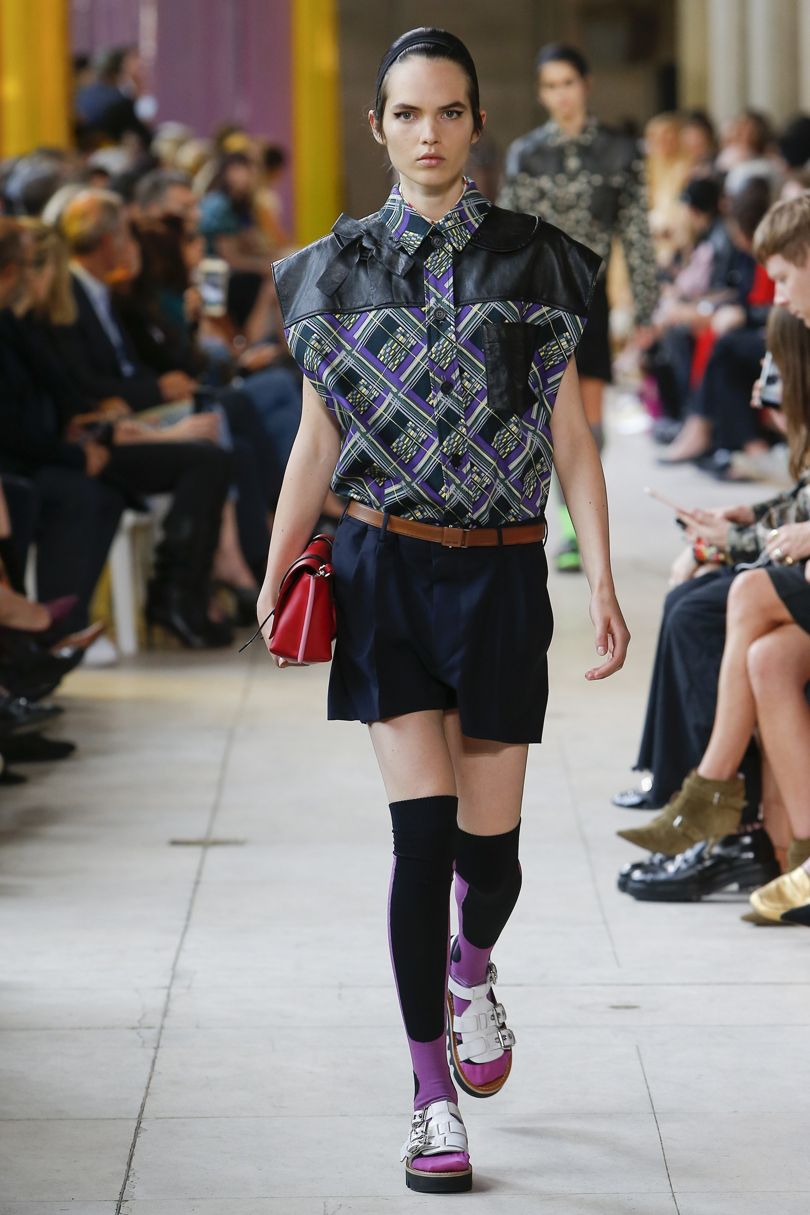 But at a time when other designers are playing with plastic – something Miuccia did with daring sexual potency at the start of the millennium – MiuMiu had a veil over dresses that revealed underwear.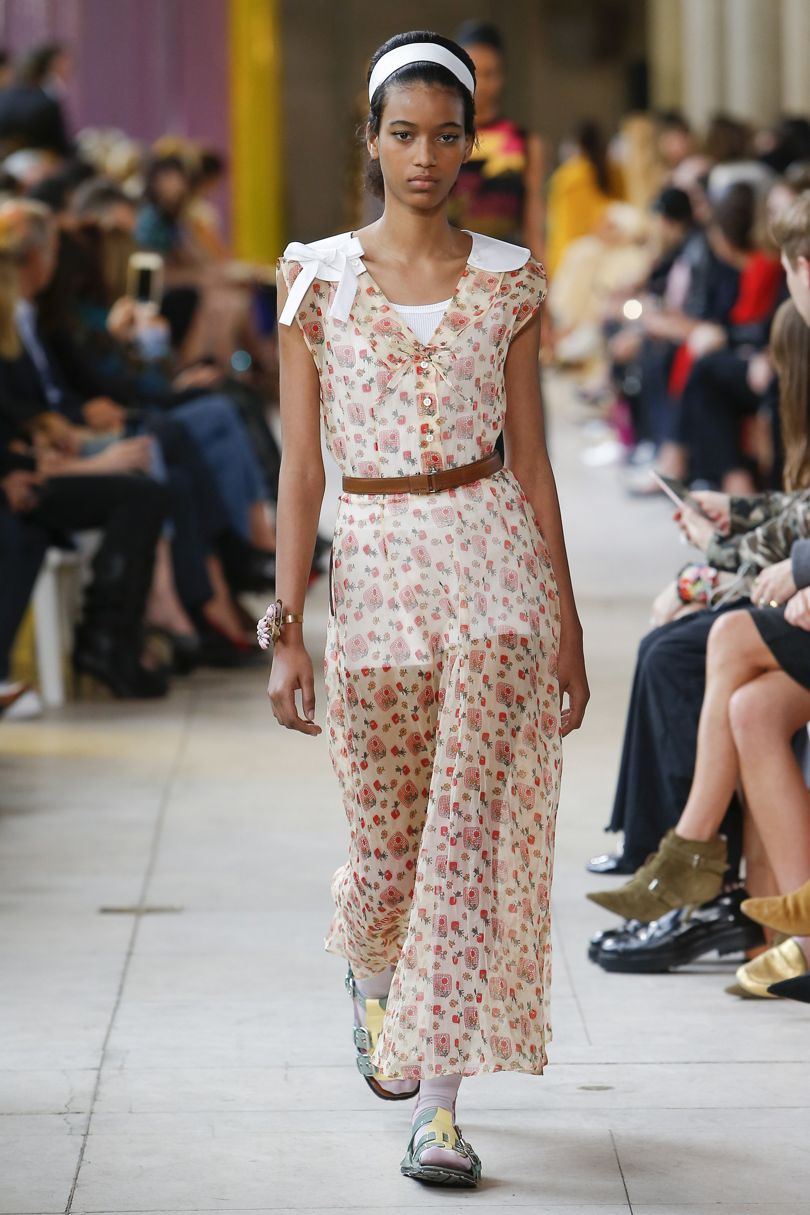 They will be worn (with stretch hose underneath) in the real world and so will the nice collection. But "nice" is not a word that sets fashion on fire.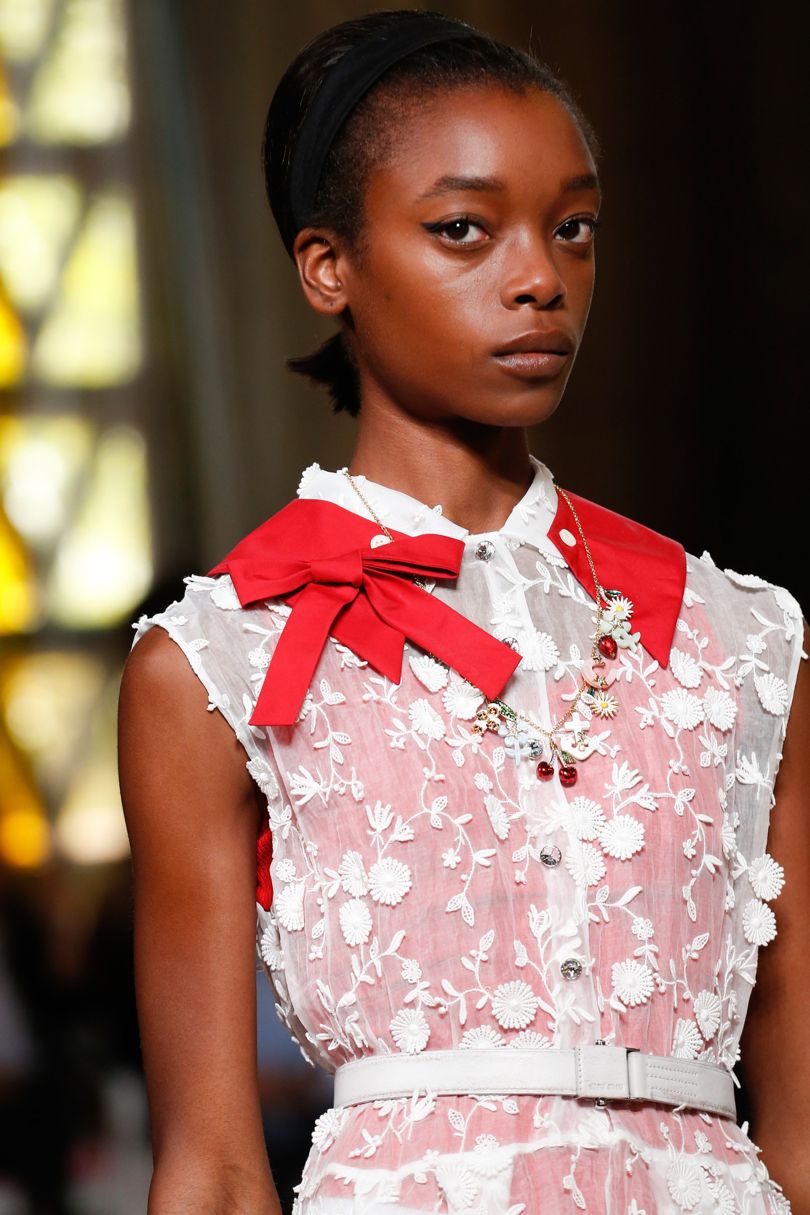 Relacionados
---