The father and daughter design duo find inspiration in artist Kazimir Malevich.
For the special colours – black, white, yellow and green – the inspiration was Malevich," Valentin Yudashkin said, referring to the Russian painter of abstract, geometric patterns in the post-revolutionary period.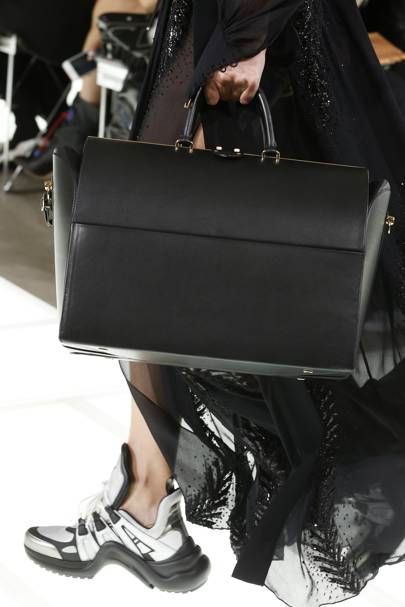 Suprematist Composition by Konstantin Malevich (1916, oil on canvas). Also revered for his pioneering studies of the black square, it was Malevich's colourful, abstract geometric works that inspired the Valentin Yudashkin Spring/Summer 2018 collection
"There are many prints, but simple silhouettes – it's a very bright collection," added Galina Yudashkin, who has brought a more pared-down and streamlined look to her father's aesthetic.
As his daughter said, the fresh yellow, red and green – especially in stripes on white dresses – gave the Spring/Summer 2018 collection the freshness of a Russian spring after a long, deep winter.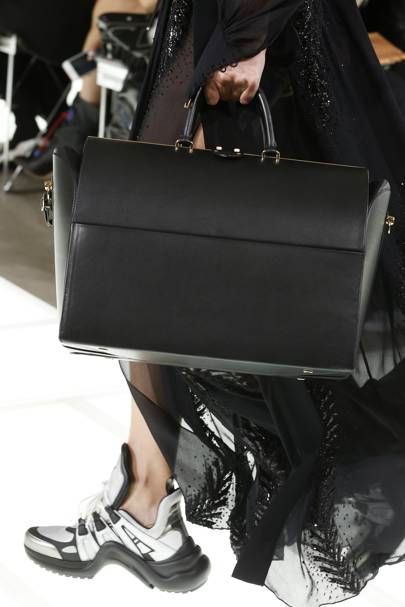 The show opened with white and then beige tones for casual sportswear, with floppy straw hats as a hint of an earlier century. The yellow colour burst through like a ray of sunshine in a short skirt and sporty top or wrap coat. Flat beach shoes in red and yellow hinted at the Russian art story, too.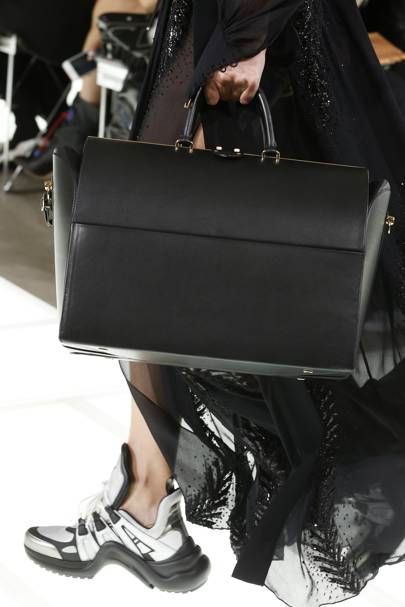 Full-blown colour appeared in the Malevich-esque blocks and lines that were at their most dramatic as a long dress with horizontal strips of red, black, green, blue, and yellow, all resembling blurry brush strokes crossing a slim white dress.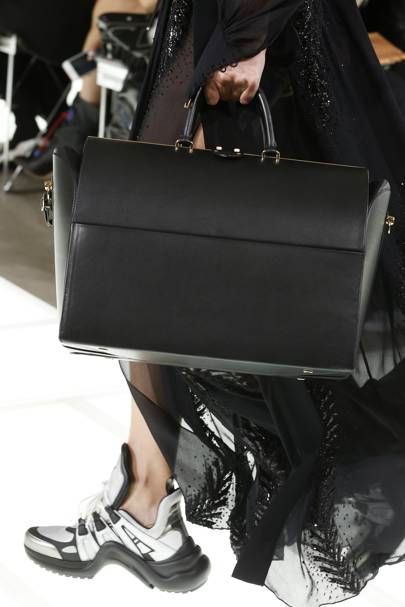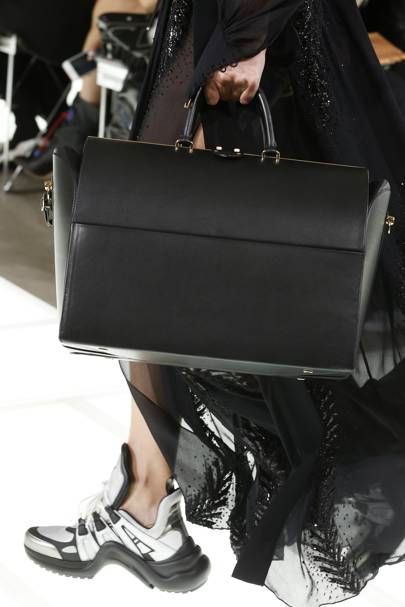 Detail of Red Cavalry by Konstantin Malevich (oil on canvas, 1928-1932), elements of which inspired the Valentin Yudashkin Spring/Summer 2018 collection
Maybe a change of pace, or perhaps the influence of his daughter, has brought more dynamism and a different attitude to the Yudashkin collections, with the models striding out purposefully in their bright outfits.
But like a good artist, the Russian design duo seemed to understand just how much colourful geometry would work in a modern woman's wardrobe. The fact that the show opened and ended with pure white, based this artistic collection in reality.
Relacionados
---