Conheça os membros do júri do nosso Global Open Call intitulado "What is Beauty?"
Conheça os membros do júri do nosso Global Open Call intitulado "What is Beauty?"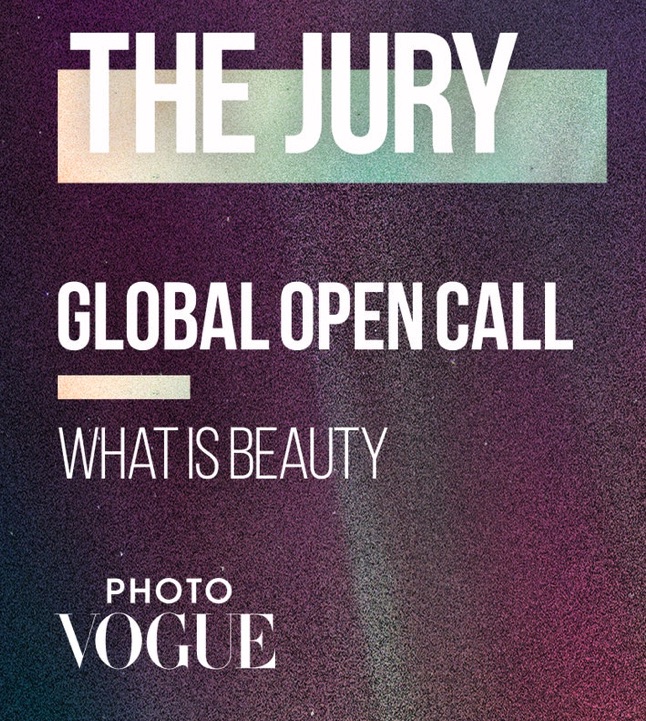 Elementos da equipa da Condé Nast de todo o mundo e experts da comunidade visual internacional de uma ampla variedade de experiências serão o olhar que avaliará todos os trabalhos submetidos. As autoridades de diversas áreas da indústria serão compostas por Adam Murray (Pathway Leader para a BA Fashion Communication and Promotion e MA Fashion Image, da Central Saint Martins), Adama Sanneh (Cofundador e CEO da Fundação Moleskine), Aida Muluneh (Fotógrafa, Cineasta e Curadora), Ashleigh Kane (Editora, Escritora e Consultora Criativa), Azu Nwagbogu (Fundador e Diretor da African Artists' Foundation - AAF), Bruno Ceschel (Fundador Self Publish, Be Happy), Bunny Kinney (Cineasta e Diretora Criativa), Carlos Nazário (Editor de Moda, Stylist e Consultor criativo), Christoph Wiesner (Diretor Rencontres d'Arles), Constanza Etro (Fundadora do Fashion Film Festival Milano e dos Latin American Fashion Awards), Daniel Martin (Makeup Artist e Global Director of Artistry & Education na TATCHA), Daniella Zalcman (Fotógrafa Documental), Elisa Medde (Curadora, Escritora e Diretora da revista Foam), Emilie Kareh (Fashion Stylist e Consultora) Ferdinando Verderi (Diretor Criativo) Floria Sigismondi (Realizadora, Argumentista, Realizador de videos musicais, Artista e Fotógrafa), Francesca Burns (Stylist, Editore e Publisher), Gabriella Karefa-Johnson (Editora de Moda e Diretora Criativa) Ibrahim Kamara (Diretor, Dazed), Imruh Asha (Stylist, Consultor Criativo e Editor de Moda) Jordan Anderson (Diretor Criativo e Jornalista de Moda e Cultura), Katie Metcalfe (Video commissioner, NOWNESS), Laura Beltrán Villamizar (Escritora, Curadora e Diretora Criativa), Marie Gomis-Trezise (Fundadora e Curadora da Galerie Number 8), Matthieu Humery (Espacialista de Fotografia, Curador da Pinault Collection, Diretor do programa Living Archives na LUMA Foundation em Arles), Michael Famighetti (Editor, Aperture), Milo Keller (Diretor de Fotografia e Professor na ECAL), Narda van 't Veer (Galerista, The Ravestijn Gallery), Olivier Richon (Artista e Professor de Fotografia na Royal College of Art), Pat McGrath (Makeup Artist), Philip Clarke (Course leader do BA Fashion Communication Pathways, Central Saint Martins), Polly Irungu (Jornalista Multimedia e fundadora do Black Women Photographers), Rikki Keene (Diretora de Casting de Fotografia e Talentos, Vogue Australia) Sara Hemming (Fundadora Sara Hemming Studio), Shadman Shahid (Chefe do departamento Master of Photography & Society, Royal Academy of Art em Den Haag), Sophie Buck (Escritora, Artista, Content Creator e Disability Activist), Tracey Woods (Diretora de Fotografia, The Luupe), Vittoria Cerciello (Stylist), Willy Ndatira (Consultor Criativo) e Zoë Ghertner (Fotógrafa).
A Condé Nast estará representada por Aishwarya Shree (Art Director, Vogue India), Alexandre Marain (Fashion Editor, Vogue France), Alli Sim (Beauty Director, Vogue Singapore), Alvin YU (Fashion Director, VOGUE+), Amelia Chia (Deputy Editor, Vogue Singapore), Andrea VollmerHess (Visual Editor, Vogue Germany), Eugenie Trochu (Head of Editorial Content, Vogue France), Francesca Ragazzi (Head of Editorial Content, Vogue Italia), Heloise Salessy (Fashion Editor, Vogue France), Ina Lekiewicz (Editor-in-Chief, Vogue Polska), Jamie Spence (Visuals Director, Vogue UK), Jan Králíček (Creative director, Vogue Czechoslovakia), Jann Pascua (Art Director, Vogue Philippines), Juan Costa Paz (Global Creative Director, Vogue), Julia Filgueiras (Art Director, Vogue Brasil), Karla Martinez de Salas (Editor-in-chief, Vogue Mexico and Latin America), Kathryne Hall (Visuals Director for Allure & Glamour), Kihoh Sohn (Senior Fashion Editor, Vogue Korea), Laura Guillon (Fashion Coordinator, Vogue France), Leslie Sun (APAC - Taiwan, Japan, India - Editorial Director, Vogue), Margaret Zhang (Editor-in-chief, Vogue China) Maria Elettra Esteri (Producer, Vogue Italia), Mark Guiducci (Creative Editorial Director, Vogue US), Mark Russell (Global Print Strategy and Europe Content Strategy Lead, Vogue UK), Matthew McDonald (Contributing Artistic Director, Vogue China), Nattanam Waiyahong (Senior Digital Fashion Writer, Vogue Thailand), Naya Poultidou (Photo Editor, Vogue Greece), Sara Hernando (Fashion Features Editor, Vogue Spain) Sean K (Fashion Director, Vogue Hong Kong), Simon Au (Deputy Editorial Director, Vogue Hong Kong), Sofia Lucas (Editor-in-chief, Vogue Portugal), Stephanie Tran (Visuals Director, GQ Tiffany), Godoy (Head of Editorial Content, Vogue Japan), Vanessa Caitlin (Head of Digital/Creative Production, Vogue Singapore), Viola Marella Bisiach (Managing Editor & Special Projects Lead, Vogue Italia), Zeynep Akdoğan (Beauty Editor, Vogue Turkey), Alessia Glaviano (Head of Global PhotoVogue) e Francesca Marani (Visual Editor of Global PhotoVogue). 
A Open Call decorre no Picter até ao final do dia de 15 de maio e a candidatura é totalmente gratuita. Todos se podem inscrever - o único requisito é ter pelo menos 18 anos de idade. Todos os detalhes aqui.
Relacionados
---