What happens to the Fashion world when the founder of a luxury house dies? Another prodigious designer comes right after and "places" itself in the stomp of their predecessor, anxious to follow their steps as fairly and faithfully as possible - if possible.
What happens to the Fashion world when the founder of a luxury house dies? Another prodigious designer comes right after and "places" itself in the stomp of their predecessor, anxious to follow their steps as fairly and faithfully as possible - if possible. It's not every day - and not even in every existence - that geniuses like Coco Chanel or Chritstian Dior are born.

© Getty Images
© Getty Images
Maison Chanel
Gabrielle Bonheur Chanel, known as Coco Chanel, died on january 10 1971, in her Ritz Hotel apartment in Paris. The story goes that, by that time of her life, Chanel felt "tired and sick". Regardless - and precisely thanks to her stubborn character - she kept on working to prepare her next collection. On the day before her death, the mademoiselle had a long journey so decided to go to bed early. She told her maid the following words - as if she could guess something: "See, this is how a person dies". Said and done. The designer Philippe Guibourgé continued her work and, in 1977, launched the first ready to wear collection from the brand - which he would leave in 1982. After years in other parisian houses (like Balmain and Chloé) and dozens of collaborations with other brands (like Fendi), in 1983 Karl Lagarfield made himself the true heir of Coco Chanel. The German, that would become known as "Fashion Czar", took over the maison headquartered in number 31 of Rue Cambon and successfully stayed until his demise on february 19 2019. Lagerfeld reinvented Chanel, season after season, year after year, knowing just how to present with boldness and elegance new desirable objects that never lose the value we associate with the historic brand. His love for art, history and Coco's legacy will be difficult to overcome. Currently, Virginie Viard, Karl's right arm for over 30 years, is the creative director of Chanel.
Maison Yves Saint Laurent
"Chanel gave women freedom, Yves Saint Laurent gave them power". This was how, in 1961, Pierre Bergé, life and business partner of Argelia born french designer, defined him. Yves Henri Donat Mathieu-Saint Laurent died on june 1 2008, with a brain tumor. He resided, like many of his peers, in Paris. But, beyond power, Yves gave them much more, and his passing through from Fashion was everything but discreet. We talk of the creator that subverted the canons, that made the smoking into one of the sexiest pieces in a woman's wardrobe, the man who caused scandals - like in 1971 with his The Scandal Collection. A creative genius, who permanently lived in conflict with his demons, in 1998 decided to give his ready to wear line to Alber Elbaz so that he could concentrate on Couture, which he would leave in 2002. In the backstage of his premiere fashion show, Elbaz said the famous phrase: "I don't wanna make Alber Elbaz for Yves Saint Laurent. I wanna make Yves Saint Laurent Alber Elbaz's". Perhaps it was this attitude that cost him a short stay in the maison… Gucci bought YSL the following year and Tom Ford, who was in command of the italian house, took over Elbaz's place. Ford's sexy aesthetic may have been a breath of fresh air, but it didn't please Yves, who said, about his work, "the poor man does what he can". And he did, until 2004, when he left to launch his own brand, having been replaced by Stefano Pilati, one of the designers that most suffered critic's attacks. After Yves Saint Laurent's death, Hedi Slimane, who had been the creative director of menswear in the 90s, was in charge of all female collections. His tenure was highly acclaimed, and the success seems to have persisted with his successor, Anthony Vaccarello.
Maison Christian Dior
It was expected by Christian Dior's family, who was born in Normandy, northern France, for him to become a diplomat, but his artistic vein stood out. From Christian Dior, the man, to Christian Dior, the luxury maison that needs no introduction, it was a shot. It was also quick that the Fashion world lost him. One afternoon, on october 24 1957, he was playing cards when a sudden heart attack took his life. He was only 52. Yves Saint Laurent, who had worked closely with the french creator - who called him "my dauphin" and "my right arm" - came into action. Right after his death, Yves is named the new creative director of the maison. At 21, the young prodigy sees himself in front of one of the largest Fashion empires, heir to a legend and successor of the man who had radically changed the way women dressed.
The first collection signed by the Frenchman, presented on january 30 1958, steered from the defined waist and rigid cuts, characteristic of his predecessor, and bet on a more fluid silhouette. The famous Trapeze Line was born. The collection was received with enthusiasm and the creator ended up staying two years at Dior, having been replaced by Marc Bohan in 1960m who led the house until 1989. After him came Gianfranco Ferré, John Galliano and Raf Simmons. Nowadays, Maria Grazia Chiuri controls the fate of Dior.
Maison Balenciaga
Christian Dior said he was "the master of all of us". Coco Chanel considered him "the only authentic dressmaker". Oscar de la Renta, Pierre Cardin and Emanuel Ungaro were some of his apprentices. Hubert de Givenchy, another of his proteges, said he was "the greatest Couture architect". We refer to the french creator Cristóbal Balenciaga, owner by excellence of the title "architect of fabric", since his only mastery was how to use them. He learned to sew with his mother and revealed himself especially talented at the age of 11. In 1917, he opened his first atelier in Spain, starting Balenciaga. 
To escape the Spanish Civil War, he moved to Paris and, in 1937, opened Maison Balenciaga in a luxurious address in the french capital. The house lived its golden years between 1950 and 1960. In 1968, Cristóbal decided to shut doors to retire. He died not long after, at the age of 77. After having its rights purchased by a family company, Balenciaga returned to the Official Fashion Week Calender in 1986, although it only returned to the spotlight in 1997 with Nicolas Ghesquière. In 2015, Demna Gvasalia took over the creative direction of the house. His vanguardist vision, just like the founder, creates such a hype around the brand that Balenciaga is launched (with no return) to the center of the Fashion World spotlight.
Maison Givenchy
Son of the marquis Lucien Taffin de Givenchy and Béatrice of Givenchy, his grandfather ran a rug shop in Beauvais, northern France. It was only natural that, early on, the aristocrat Hubert-James Marcel-Taffin Givenchy began showing an interest in art - in Fashion. At ten years old, when visiting a show of costumes by some of the most famous french designers, he immediately identifies with the luxurious Couture universe. At 17, he decided to roam to Paris, taking with him a briefcase filled with drawings. Luck smiled at him: he ended up working at some of the greatest houses in the capital, like Dior and Schiaparelli. In 1952, he opened his own maison and the level of recognition is almost immediate. That same year, he presented his first Couture collection. The show opened with a stunning blouse, that would be known as Bettina Blouse - the name of his muse, model and public relations, Bettina Graziani. A close friend of Audrey Hepburn, to whom he created dozens of pieces, Givenchy said goodbye to the runways in 1995 with a show to which only close friends, designers and some special customers were invited. The house kept going with other creators: John Galliano, Alexander McQueen, Julien McDonald, Ricardo Tisci, Clare Waight Keller and Matthew M. Williams, who has been the creative director since june 2020. It is said that none of the choices made by LVMH were preferred by Hubert, and his biggest heartbreak was that they never found a replacement that lived up to the expectations. The french designer ended up passing away on march 10 2018.
Maison Schiaparelli
Visionary, innovative, bold, the italian designer rooted in Paris was much more than a rival to Coco Chanel. Schiap, as she was nicknamed, baptized hot pink, took surrealism into Fashion, and turned pieces into works of art. Born in Rome in a wealthy and erudite family, Elsa Schiaparelli was a strong personality. In 1913, bored with the constraints caused by her education, leaves the comfort of her home and moves to London, where she met her future husband, with whom she would have a daughter and live with in New York. The marriage didn't last long and in 1922, Elsa decided to go back to Paris. This is where, in 1927, she created her brand. Only a year later, she launched her first perfume, S. Her collaborations with artists like Man Ray and Dalí made her into one of the most wanted designers (the term doesn't even describe her), and in 1932 she had around 400 employees. Everything about Schiap was big and exuberant. After decades of grand creations, she surprised the world by shutting down activity in 1954. During that year, she wrote her autobiography, Shocking Life. She ended up dying in 1973 of natural causes, during her sleep. The maison was closed up until Diego Della Valle, chairman of the group Tod's, decided to purchase its rights. The first sign that something was about to happen was in 2012, when the theme of the Met Gala was announced to be Schiaparelli & Prada: Impossible Conversations. In 2013, Marco Zanini was named creative director of the brand - he created only two Couture collections. He was followed by Bertrand Guyon and, in april 2019, it was announced that the American Daniel Roseberry would be the new manager of Schiaparelli. "I want to offer a fantasy - a dream - that feels relevant and necessary for today". So far, it seems like he's doing it.
Maison Balmain
In the midst of the Second World War, Pierre Balmain was considered "a king of French Fashion", being the elected designer for a multitude of big stars, such as Ava Gardner or Brigitte Bardot. After his death, in 1982, the maison was headed by Erik Mortensen, a young Danish designer defined by American Vogue as Pierre Balmain's "right arm". As the responsible for the creative direction of Balmain, the student of the founder drew a total of 17 collections. He left the job in 1990 and would die eight years later. Between 1993 and 2002, it was Oscar de la Renta's turn to take control of the Fashion house, continuing Pierre's aesthetic. Under Mortensen and de la Renta's direction, Balmain was applauded by its classics and well-known luxury prints. And that carried on until 2006, when the maison started being led by the Frenchman Christophe Decarnin, whose vision revealed to be modern and bold. It was a giant bucket of cold water… and a huge success. Balmain became, in less than nothing, one of the most looked for names by millennials. In April of 2011, an official declaration announced Decarnin's succession by Olivier Rousteing, Roberto Cavalli's former assistant. The French designer still holds today its position in Balmain. Among the dozens of celebrities which are part of the "Balmain Army", there are names like Kim Kardashian, Rihanna and Beyoncé.  
Maison Versace
Giovanni Maria Versace was born in Italy on the 2nd of December of 1946. Unfortunately, when it comes to his death, the information is better known by the general audience: Versace was shot and killed in the morning of the 15th July, 1997, at the age of 50, in the steps of his Miami Beach mansion, when returning from a walk across the well-known Ocean Drive. The designer was assassinated by Andrew Cunanan, a spree killer (someone who kills two or more people in a short period of time). A true American Crime Story, only real, and with more details to be found on the Netflix series The Assassination of Gianni Versace (2018). "Gianni" started learning about the Fashion sector really young thanks to his mother's dressmaking business, where several seamstresses worked. After a few experiences as a designer for less-known projects, he opened, in 1978, his first store on Via della Spiga, in Milan. Versace, known for its glamour and luxury, colour and exuberance, quickly becomes one of Italy's symbols - being, besides that, central in the creation of the concept of "supermodels". After Gianni's death, in September of 1997, the media announced that it would be Santo, his brother, the new executive director of the house of Versace, while his sister, Donatella, would be in charge of the creative direction of the brand. Donatella Francesca Versace still holds the job, and keeps his brother's legacy alive, with rock references, geometrical cuts, maxi prints and the sensuality that is only possible when the Versace label is around. 
Maison Gucci
Guccio Gucci was a small craftsman from the picturesque Italian Florence. Just like many other names in luxury Fashion, Gucci begins its clothing production by the hands of the own family. Guccio opens his first store in 1921. In the years that followed, Fashion history got in charge of writing the Gucci's family history - and of his maison. In 1952 dies the founder of the brand, leaving behind a legacy for his children. The 50s arrive as the golden age for Gucci and the brand becomes one of the favourites of Hollywood celebrities. But it does not last long since, among assassinations and family scandals - incidents that may be detailed in the movie premiering in November, House of Gucci - the house begins its fall. In 1990, Tom Ford commences working in what would become one of his biggest projects: revolutionising and revitalising Gucci. Under his control, the brand regains relevance. But due to disagreements regarding creative decisions, the American designer ends up leaving Gucci in 2004, at the same time when Alessandra Facchinetti becomes responsible for the feminine collection. Two years later, the position falls in the hands of Frida Giannini, who abandons the job in 2015. And that is the time of Alessandro Michele's arrival, the "renaissance man" who transformed Gucci into one of the most relevant names of Fashion Weeks. 
Maison Lanvin  
It started by simply being a young hatter, but, in 1909, the French woman Jeanne Lanvin decides to create Lanvin, integrating the Syndicat de la Couture, which marked her formal status as couturière. A strong identity and a manufacturing of the highest standards were more than enough recipes for the brand to be kept alive for some time, even after the death of its founder, in 1946. After that, it came to her only daughter, Marguerite, to take control of the maison, a position which she occupied until 1958, when she passed away. Antonio Castillo, a renowned costume designer,  is hired as Lanvin's creative director, a job which he kept until 1964, when Jean-François takes his place. In 1993, the brand closes its Haute-Couture collection to concentrate on ready-to-wear. After a few years of chaotically being bought and sold amongst several big international companies, we arrive in the year of 2001. The designer Alber Elbaz, at the time leaving from Yves Saint Laurent (there was still the "Yves" then), gets the task of "waking up the sleeping beauty" and transforming Lanvin into a relevant name. The brand rose until October of 2015, when the news of the sudden removal of Elbaz took the Fashion industry by storm and initiated a crisis in the maison. After several attempts marked by uncertainty at a creative level, Lanvin announces that, in 2019, it would be the French designer Bruno Sialelli, the one succeeding Olivier Lapidus (who was only for eight months on the job) and taking control of the functions as creative director for womenswear and menswear in the house founded by Jeanne Lanvin. As it is usual to say, so far so good. 
Maison Patou
Jean Patou founded the namesake Fashion house in 1914. The First World War unexpectedly interrupted his business, but the designer relaunches the brand just immediately after his return from the front line of the battle. His first creations were inspired by his travels around the Balkans and the East. The young dressmaker wanted to free women from the restrictive clothing that prevailed until then: his dresses did not have corsets, his skirts were short… He stands out from his competitors, Jeanne Lanvin and Gabrielle Chanel, his biggest rival, by being considered even more visionary than them. He dies in 1936 from a stroke, at a time when his sister, Madeleine Patou, and her husband, Raymond Barbas, take control of the house. But without his founder, the house loses its allure. In 1954, Marc Bohan becomes responsible for the creative direction of the maison, followed by other relevant names: Karl Lagerfeld, Michel Goma and, under his direction, Jean Paul Gaultier (making his debut in the industry), then followed by Angelo Tarlazzi and Christian Lacroix. After Lacroix's exit, Jean Patou closes its doors completely. The Joy fragrance, however, is still a reference and remains one of the greatest successes in the perfume business. In 2018, Patou was acquired by the conglomerate LVMH. The designer Guillaume Henry is hired to take control of the creative direction of the house, with the task of relaunching the feminine ready-to-wear collection. For now, everything points to this having been a good decision. 
Maison McQueen 
Lee Alexander McQueen is born in London, on the 17th of March, 1969, and dies in that same cold England, on the 11th of February in 2010, at only 40 years old. A date which the Fashion universe does not forget, since it also marks the ending of one of the most promising and genius designers of all time. The Fashion's enfant terrible, as he was called, creates a namesake brand in 1992 and, in less than ten years, becomes one of the most respected designers in the industry - having also worked as creative director for Givenchy between 1996 and 2001. His collections, as provocative as unforgettable, enter directly into the Fashion history: it is impossible not to remember Highland Rape (Fall/Winter 1995) or Nº13 (Spring/Summer 1999) without chills. McQueen is awarded with the title British Designer of the Year four times, having also been nominated International Designer of the Year by the Council of Fashion Designers in 2003. After his suicide, Sarah Burton, his right arm since 1996, is chosen as his successor, taking charge of the brand Alexander McQueen. The British designer, who drew Kate Middleton's wedding dress, is still working today in the house and keeping, with her presence, Lee's spirit and soul alive. 
Originally translated from the New Beginnings issue, published September 2021.Full credits and stories on the print issue. 
Most popular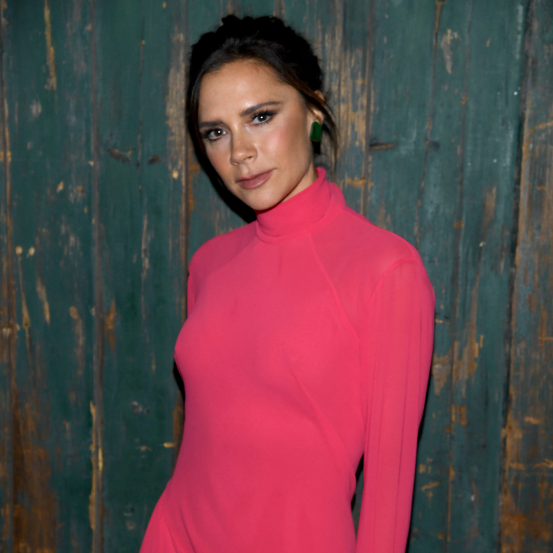 As cinco regras de ouro para uma pele perfeita, de acordo com a facialista de Victoria Beckham
14 Nov 2023
Relacionados
---