Despite all improvements, the real change is yet to come.
There is a growing number of advertisements whose protagonists have wrinkles, freckles, or traces of stretch marks and cellulite. There is a growing number of makeup brands that embrace differences, by creating products for every skin type. But does that mean that the Beauty industry is inclusive? Despite all improvements, the real change is yet to come. 
There are not a lot of images that stay with me when I scroll down Instagram, but there is one in particular that is engraved on my mind in a way that I still cannot put into words. The image in question had only two elements: in the background, there was a TV where we could see one of the characters from the most recent Disney movie, Encanto, and, in the front of it, a child smiling immensely. From the skin to the hair, each detail of this cartoon was similar to the looks of this little boy that could smile like no one. And in the caption, it said: "This is why representation matters." Representation matters. A sentence that I had already seen on social media, but that I still couldn't quite understand. Why? Because there were not that many times I didn't feel represented, mainly in the Beauty industry. I don't know what it's like to leave a makeup store without having found a foundation shade that matched my skin. I don't know what it's like to look at a TV commercial and think: "There is no one like me." At first, that may seem like a good thing - and it has its bright side. The fact that I've always felt integrated into the industry made me want to go near it, to the point that Beauty became a part of my professional career. But it also harmed me. It harmed me because it restricted me, it diminished my horizons and my ability to think about the industry. In a way, it prevented me from breaking a chain that keeps being perpetuated, the chain that conditions Beauty to one single perspective: the one of a white, skinny, cisgender woman, with no characteristics that may defy her experience in the sector.
"I would like to start this off by saying as a consumer and someone within the beauty industry representation does matter, but representation doesn't always solve or address a problem." The words are from Sophia Hernadez (@flvmeprincess on Instagram). It's true that we see a growing number of people of color in advertisement campaigns, as well as models with diverse bodies on the runway, but is that a symbol of true change? For Sophia, it's a start: "Though brown and darker skin people have been put in the forefront of publications or campaigns, there are still so many people out there that don't see themselves put on the front cover or comfortable in spaces (…)". The problem relates to how representation has been treated, almost as if it was a puzzle in which you just have to gather several pieces together in order to achieve real inclusion. A person with dark skin here, a person with light skin over there, a person with a bigger body next and, that's it, the campaign is set. No. As much as this system may have been important at first, working as a way to advance representation in the industry, we all know that the human being is too complex to see itself translated by a simple mathematical formula. 
Nyome Nicholas-Williams (known as @curvynyome on social media) has been fighting for a long time for the introduction of those nuances in the industry, having been one of the first plus-size black models to walk the runway of several Fashion designers. In her own words, "things have improved and we have seen more diversity, however, I don't see any grant improvement. (…) Until we see a true visual of all who represent the beautiful communities, then the work is not complete."
All human beings are the owner of a set of characteristics that make them unique and irreplaceable, therefore, it's natural that it may be hard, or even impossible, to set a campaign that targets all groups, minorities or not, or create a product that can be used by anyone. However, there is a clear difference between those who choose to try and take action - even if some mistakes are made along the way - and those who prefer to ignore it. "I think when I first started off years ago in the industry showing my skin without the filters and photoshop, I didn't feel accepted. (…) It was very new to a lot of people out there, including brands." A testimony which belongs to Kadeeja Sel Khan, an influencer who, through her Instagram account (@emeraldxbeauty), shares an authentic day to day of of what it's like to have a skin with acne. "When I would really want to work with makeup and beauty brands, they wouldn't look twice at me. They wanted someone that was flawless." Flawless. Does anyone even know how to even define this concept? Maybe some of us have a clear and pretty uniform picture of that concept. Probably it will be something like a young and skinny woman, with no acne or other skin imperfections, with no physical disability or body singularity. Is it a coincidence that this notion of perfection is just like the image that the Beauty industry has chosen to perpetuate? Mafalda Fonseca (on Instagram, @myfavouritemilkshake), content creator and "queen of body positivity", feels in her own skin how these patterns of "perfection" are, in reality, one of the ways in which the sector needs to improve the most. "As a fat woman, I do not feel well represented by the Beauty industry. I believe that the simple fact that I'm surprised every time I see someone just slightly similar to me is representative of how body diversity and the break of Eurocentric standards in the industry is still uncommon." Even in a topic like ageing, which, sooner or later, will affects us all, it's possible to see the prejudice that comes with the natural wrinkling of the skin caused by the passing of time. Renata Jaz makes the fight against this prejudice one of her most important missions and, through her Instagram page (@venswifestyle), raises awareness to brands and consumers so that "we are not surprised anymore to see a mature woman advertising a cream for mature women" or when we see Beauty products being developed "to respond to the needs of even the most demanding skin."
But the biggest flaw of the  inclusivity shown in the industry mirrors one of the biggest flaws of how our own society works. Lucy Edwards is blind and has no doubts regarding what representation means to her: "Until I can pick up a product independently and purchase that product myself I, as the consumer, we'll not feel completely included." The journalist and content creator, that shares her day-to-day on Instagram (@lucyedwardsofficial) mentions NaviLens bar codes as one of the tools that, when present on a Beauty product packaging, facilitate her independence in the buying process. The problem is that there are still few products, with this or other equally effective technologies, that exist in the market. In the same way, it is important to invest in representation. "As a Disabled woman, the one thing we absolutely need to see is more Disabled women." For Sophie Butler (@sophjbutler on social media), her wheelchair makes her a "Disabled-queen" - with a capital D - and that's why she claims that, even though "many people still don't associate Disability with beauty, sexiness or creativity," we need to spread the message that "Disabled people are all those things and more. (…) When a young Disabled woman can look to brands, campaigns and adverts and see themselves represented as beautiful, sexy, creative, empowered - it goes a long way to feeling that way ourselves," explains the influencer and model. 
At the end of the day, how can the Beauty industry (actually) become more inclusive? Sophie Butler leaves a simple, but effective advice: "It seems almost revolutionary but I think the key to it is really just listening to the consumer." And she is not the only one with this opinion. According to Sophia Hernandez, "the biggest improvement [that happened recently in the Beauty industry] was finally handing people of color the mic when it came to things we wanted to see, for example, something as simple as a shade range that catered to everyone on this Earth or even just having more darker skinned people in fashion/beauty magazines or interviews like this." Giving a platform to those who are generally not heard and including the people to which a product is designed for the creation of those same products and campaigns, these are two points that the majority of the interviewees raised as essential solutions for the guarantee of representation in the Beauty industry. Especially because that is also the best way to avoid falling into the mistake of launching initiatives that have no real value or meaning or, as Mafalda Fonseca puts it, "filled with tokenism." "It's not unusual to see brands calling influencers, and even models, that divert from what is the standard in terms of the Beauty ideal every time they want to make a very momentary point, and then never go back to create a space where that representativity can exist", she highlights, adding that "the existence of teams that mirror that diversity and inclusion" is the first step for brands "to be able to place themselves as inclusive in a much more organic and fluid way." Besides that, "we need to move away from the rigid definition of beauty" and, for that, Renata Jaz believes that a big part of the work goes through "awareness". And some times creating awareness does not need to be much more than show that a certain group exists, that it is there, and that that is enough for it to be taken into account. "Until blindness isn't a curiosity and is something that is just a part of our society, that people know about, we'll never going to get true inclusion, so it's about the education as well", says Lucy Edwards, who claims to be optimistic regarding the next few years. "I feel people want to know about disability and I didn't feel that four years ago (…). Big corporations are trying to make this happen, I really do feel the next five years in this space are going to be very exciting."  The most important is that this wave of inclusivity makes us realise that we don't have to change who we are in order to be accepted. "I think it's hard sometimes especially when categories are made, because we just feel like we almost have to fill it or change to fit in", highlights Kadeeja Sel Khan, finishing with the only sentence capable of uniting the thoughts raised in this text:  "Let's just be who we want to be and have fun!"
Translated form the original on The Body Issue, from Vogue Portugal, published March 2022.Full stories and credits on the print issue.
Most popular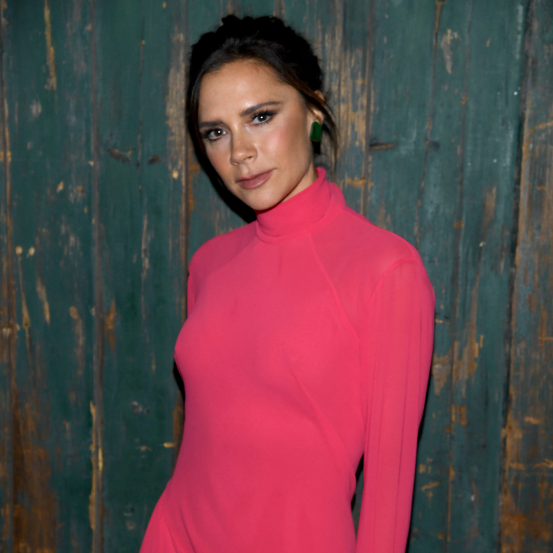 As cinco regras de ouro para uma pele perfeita, de acordo com a facialista de Victoria Beckham
14 Nov 2023
Relacionados
---