The skin, all of it, deserves to be loved, from head to toe.
If the skin is the biggest organ of the human body, why do we act so many times like it exists solely on the face? It's true that this is the place where we focus most of our care and attention, however, that does not mean that we should ignore the rest of the body. The skin, all of it, deserves to be loved, from head to toe. 
Face off
Petition to create a "facecare" category instead of simply using the term skincare for everything. Our face has very specific needs when compared with the rest of the body and, because of that, we got to give it what it needs the most, having in mind that it will be different to each one of us.
Hands on
Let's get handy. When we talk about hand care, there's a lot we can touch on. From nail embellishment to cuticle treatment, without forgetting hydration and exfoliation of the hands themselves. Whatever the problem is, it's very likely that the Beauty industry has a solution for it. 
Belly talk
All bellies deserve love. The ones that are more or less sagging, the ones that were modified after being the home for a human being during nine months, the ones that happily rejoice after a delicious meal. We could say the same about the breast, that part of the body that exists in as many shapes and forms as the number of women that walk this Earth. It is not just a matter of lotions and creams, it's a matter of love. 
Legs for days
It could be miss hot legs aka Tina Turner's leg routine, but it's possible that that information is as well kept as some of the most important secrets of the world. In the lack of it, we have this selection. It wasn't Turner who told us, but the trick is simple: exfoliate, hydrate and let the legs shine. 
Step by step 
There are those who love it and those who hate it, but the truth is simply that feet deserve to be taken care of. If we had to bet, we would choose this as one of the most forgotten body parts from every Beauty routine. From now on, we promise to reverse this situation, with a change that will be made… step by step. 
Translated form the original on The Body Issue, from Vogue Portugal, published March 2022.Full stories and credits on the print issue.
Relacionados
---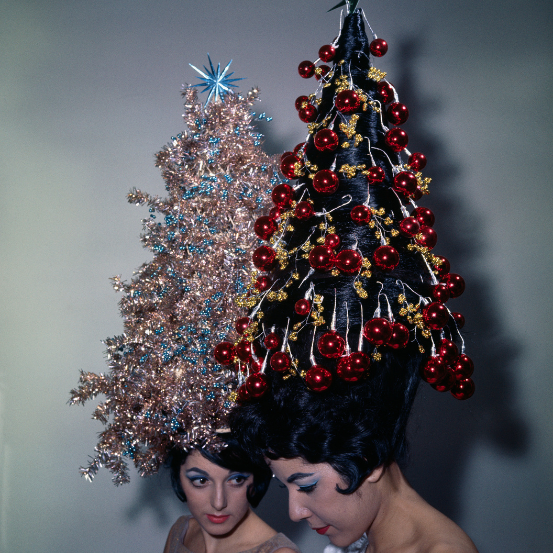 Sugestões de looks para este Natal
06 Dec 2023