After seven years at the helm, Sarah Burton continues to create her own world from a powerful heritage
It is seven years since Alexander McQueen chose to leave this world. But his tortured spirit of nature red in tooth and claw lives on in a calmer, less troubled way.
Sarah Burton has succeeded in absorbing the essence of McQueen, but treating it with a gentler, female perspective – hence the trellised arches of English country-garden flowers through which the models processed, their clothes slightly weather-beaten, their hair drenched, and their faces almost damp, as if they had just been caught in diluvian rain. Yet the overall affect was nature after the storm.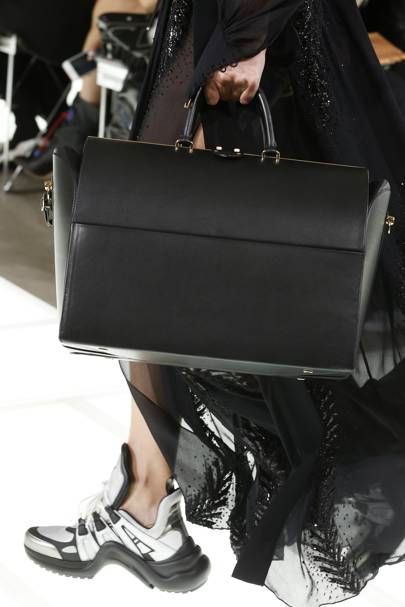 The inspiration started with the gardens of Great Dixter in East Sussex, which Burton described as "celebratory in colour and life and vibrancy".
The designer offered the house codes planted by McQueen himself: a shirt in silk cotton with a tint towards tartan; a tapestry tuft that she re-wove on paper to keep it light.
But whatever sweet thoughts the designer had about flowers, there was another, unsettling feeling about these clothes, which looked slightly frayed and worn, as though they had been found on a peg in the gun room of a not-so-stately home.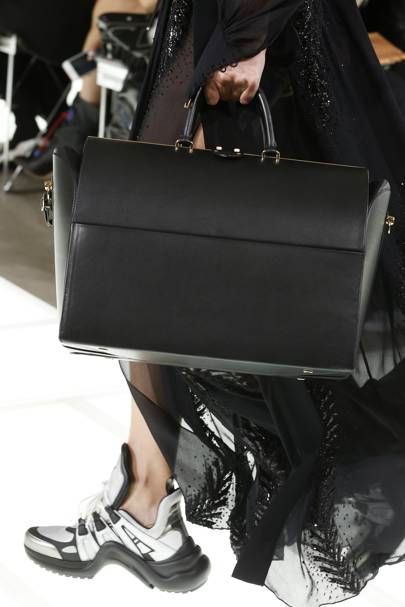 "Well, the woman is rain-drenched so she has been outside," Burton said, while standing on the brick-laid floor in front of a trellis tumbling with flowers. "I feel she is the flower, too. She is wearing all her treasures. I like the idea of seed banks and the healing flowers of old medicine. But it is a very interesting fact that, while most women know how to find healing plants, men have an instinct to discover poisons."
Perhaps it is only from England, with its culture of country life and a crumbling upper class hanging on to collapsing historic houses, that a fashion-school-educated designer could deliver all these levels of meaning in what could also be seen, straight on, as a parade of pretty clothes.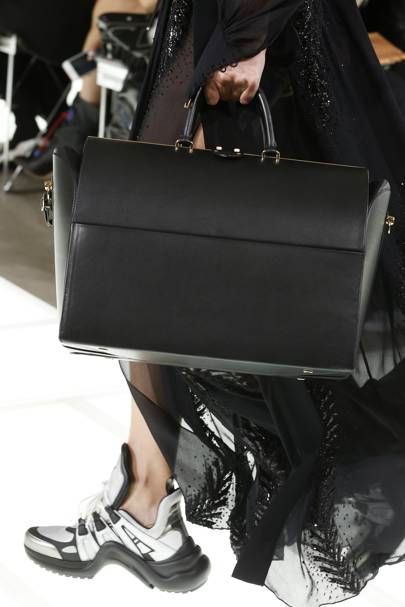 The show started with a traditional belted raincoat. Only as the model walked through the floral arch did it become apparent that the coat was in fact a mixture of silk, chiffon and humble beige cotton. Another of these Mackintoshes was cut away to show a floral dress inside, or decorated with a flower-sketch print to look smart and innocent. A sweater smothered in sparkling flower decoration looked almost childlike.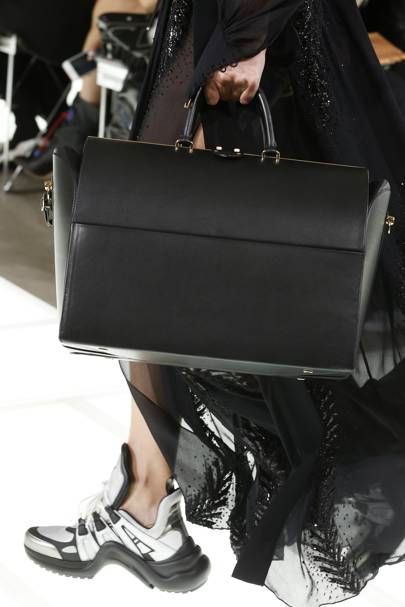 The designer brought an elegant seduction to the clothes by cutting away the line at the shoulder to suggest a country-house portrait updated for modern life. Other harder-edged pieces were leather dresses or McQueen's historic Scottish tartans, which always have a whiff of Punk plaid.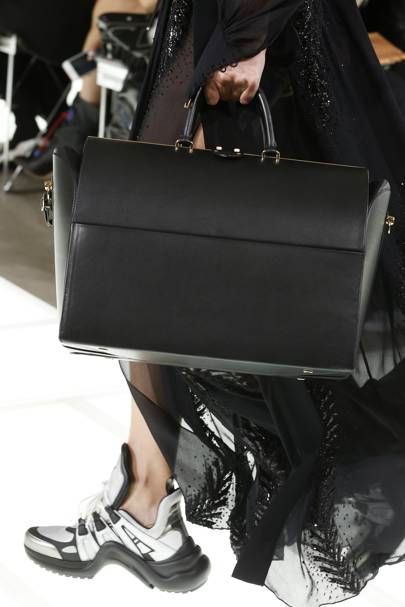 But this is probably the gentlest and sweetest collection that Burton has shown over the last seven years – decorative, light handed, and maybe light hearted.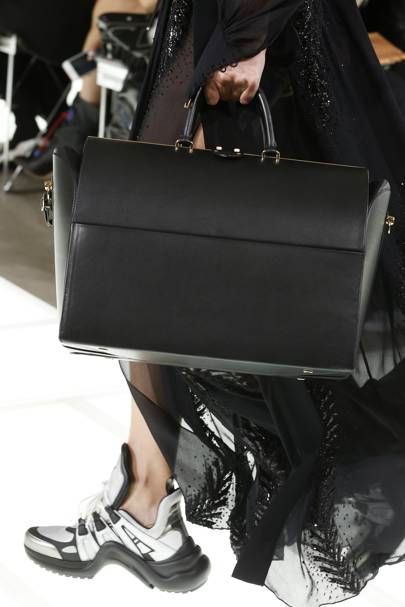 Towards the end of the show, the floral patterns were in full bloom, with fat roses on a full, almost 1950s-style dress. The final pair of gowns, pink and white, were pretty and so very English. But as the models took their final stride under the canopy of flowers, I did wonder if Burton had injected some poison ivy into the mix.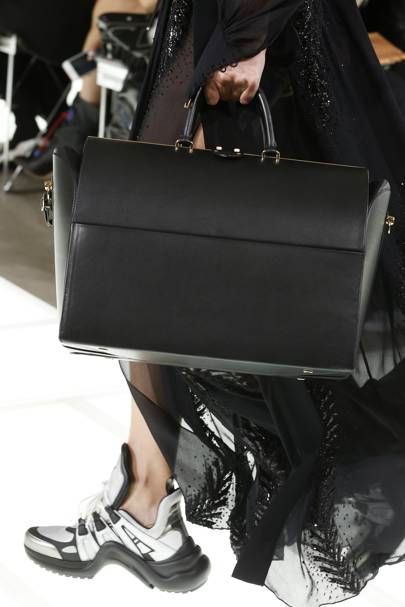 Relacionados
---